Havana Weather for October 5-11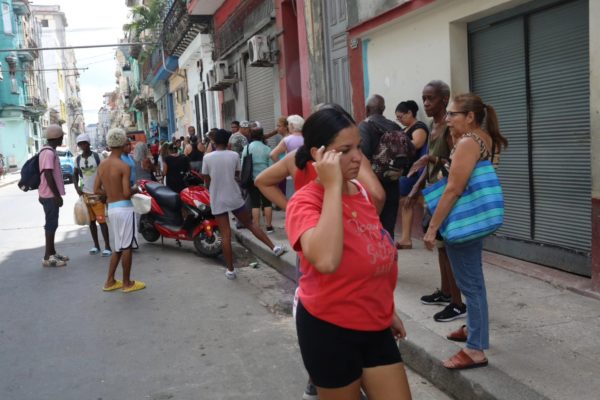 Little change in weather conditions in Havana…
By Adrian Fuentes
HAVANA TIMES – During the last 24 hours, numerous rains occurred in the capital, which became strong and intense in some locations. These precipitations were associated with the presence of a quasi-stationary front over The Bahamas and the Florida Strait, in combination with a trough in the middle and upper levels of the troposphere found over the central region of the country.
Little change in weather conditions in Havana is forecast for the next few days. The winds will be mainly from the northeast, with speeds between 10 and 25 km/h. The relative humidity will range between 80% and 95%. The high temperatures will be between 30 and 31ºC (86 and 88 F) and the lows between 22 and 25ºC (72 and 77 F). The sea surface temperature will be 30ºC (86 F).
Monitoring continues for Tropical Storm Philippe, which is moving north-northwest with a speed of 19 kilometers per hour. Its maximum sustained winds are 65 kilometers per hour and its minimum central pressure is 1004 hectopascal.
A broad, mid- to upper-level trough extends from the Carolina coast southward through central Cuba to the coast of Nicaragua. A divergent flow high up is causing scattered rains and thunderstorms over areas of western Cuba. Moderate winds are observed from the SE, while the convergence related to these winds together with the divergent flow is supporting a group of moderate to strong thunderstorms which will decrease over the next few days.
In the rest of the area of the Atlantic Ocean, Caribbean Sea and Gulf of Mexico, tropical cyclonic development is not expected in the next 12 to 24 hours.