AirBnB Nicaragua: a Hotel in Your Home
Nicaraguans rent out rooms, houses or apartments and find lodging in other countries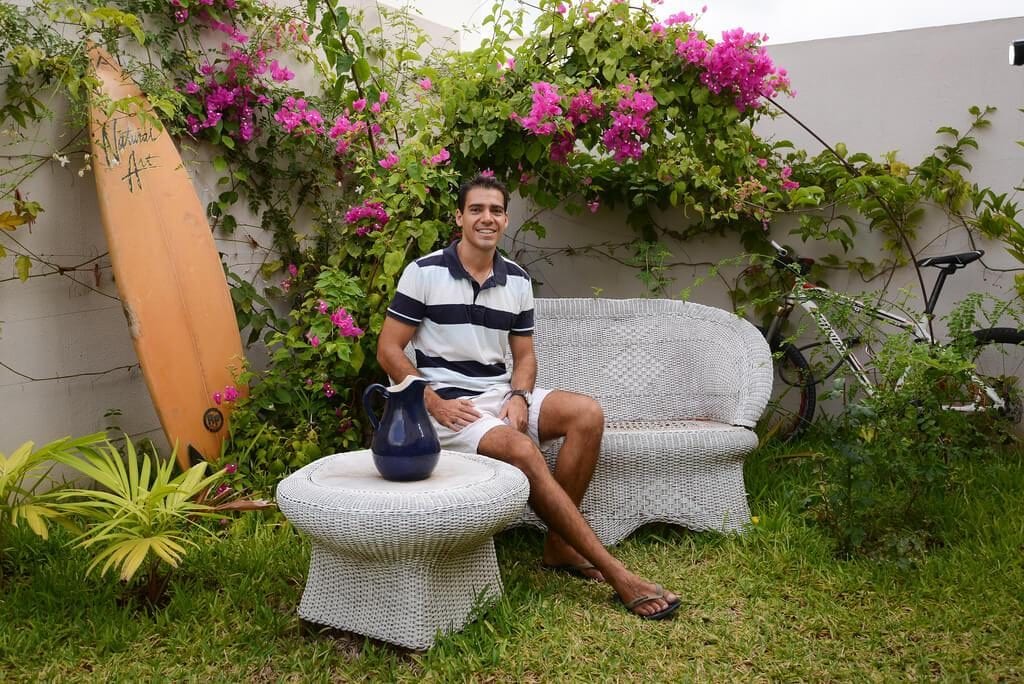 By Cinthia Membreño   (Confidencial)
HAVANA TIMES – In the last days of March, Roger Boniche attended an extraordinary event in Cuba. The Rolling Stones, one of the most influential bands in the history of Rock, offered a concert in Havana on the heels of President Barack Obama's visit.  The 40-year-old orthodontist didn't want to miss this event, so he flew to the island to witness it first-hand.  While he was enjoying the music of the British rockers, he earned money by renting out his house through AirBnB.  He posted an ad on the site, and the company did the rest for him.
AirBnB is an online platform that functions as a community marketplace for advertising, discovering and reserving housing. But Roger tells us that he doesn't use it only to earn money, but also because he likes to meet new people.  "It's a way of traveling; people from all over the world stay at my house.  I can talk with them and get to know their culture.  In general, they're people like me, adventurous.  It's very pleasant receiving this type of visit," he states.
On the profile he's posted on the site, Roger has photos of a room with a bunk bed, a private bath and a garden where he's arranged some surfboards, a mountain bike and a pair of lounge chairs.  The advantage of this option, located in Las Colinas, is that it has an independent entrance.  The cost per night is relatively modest: $15 dollars for one visitor or $25 if there are two.
An alternative for earning money
In Managua, Roger isn't the only one who uses AirBnB for earning additional income.  Qualalí Urtecho, a young woman of 32 and director of the Va de Viaje! Agency which facilitates travel in Nicaragua, took up this option when she learned that she'd be living in Europe with her family for awhile.  "We wanted to rent out the house to earn some money, and also so it wouldn't remain closed up for several months," she expressed.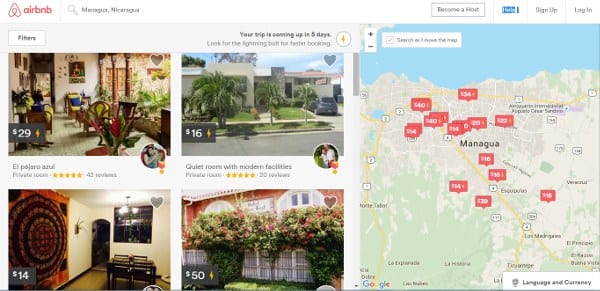 The businesswoman uses this tool for saving money while she travels in Europe, staying in the homes of other users.  Quilalí explained via e-mail that she and her husband prefer this to a hotel because she can better accommodate her daughters. "Our girls need certain comforts that we only find in homes and apartments, such as cribs, microwave ovens and space to play."
She noted that the difference in price between a hotel and an AirBnB depends on the city.  When she traveled to New York, for example, she checked the online site first, thinking that she would save money; however, she discovered that the prices were lower in some hotels that were offering specials. "But the last time we used it in Spain, we did note a price differential for a beach destination.  Maybe not so much the price itself, but what we could obtain for a similar amount.  In that case, we opted for AirBnB," she indicated.
In times of crisis, start something new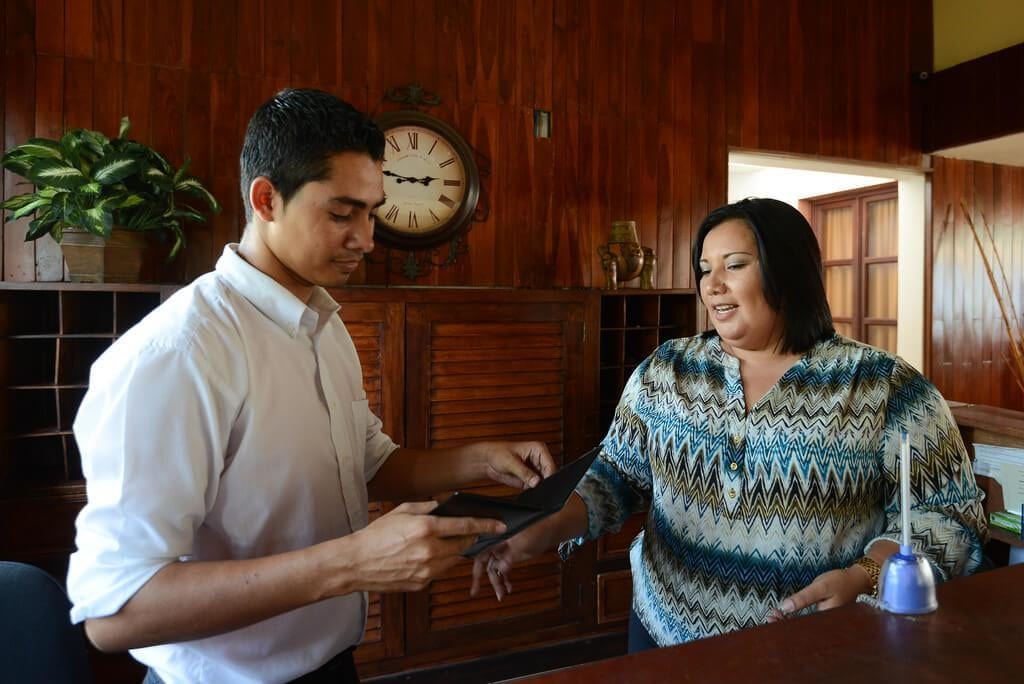 AirBnB began during the economic recession in the United States.  In 2008, Brian Cheska and Joe Gebbia, its two founders, were having trouble paying the rent on their San Francisco apartment, so they offered a pair of inflatable beds for anyone who wanted to stay in the city for a low cost.  The idea took root and helped them mount a transnational platform that according to their website now offers 2 million rentals in 34,000 locations in 191 countries.
In Nicaragua, there are over 300 individual properties posted on the site, including rooms, houses and apartments, with prices that range from $10 to $1,000.  This means that there are options for all kinds of travelers, from young backpackers or professionals on a low budget up through families looking for luxury properties.
As a project, AirBnB bases its principles on the shared economy, a system in which people all over the world share their goods and services via electronic platforms.  This model implies a cultural and economic change in consumer habits, and also transforms the perception of what we consider secure.
AirBnB, CouchSurfing (free lodging), DogVacay (pet care) and RelayRides (vehicle rental) use a system of user evaluations.  The host that receives more positive recommendations obtains a better position on the website, so that tourists know they can place their trust in that person for the services they seek.
Roger Boniche's clients, for example, have awarded him five stars for aspects such as cleanliness, communication, location, ease of booking, relations between quality and price, and exactness of the description. "The room is everything that two backpackers need for a night in Managua, but Roger goes well beyond that… The pool and the residential area are very pleasant," Seth, his most recent guest, wrote.
Hotel owners on board as well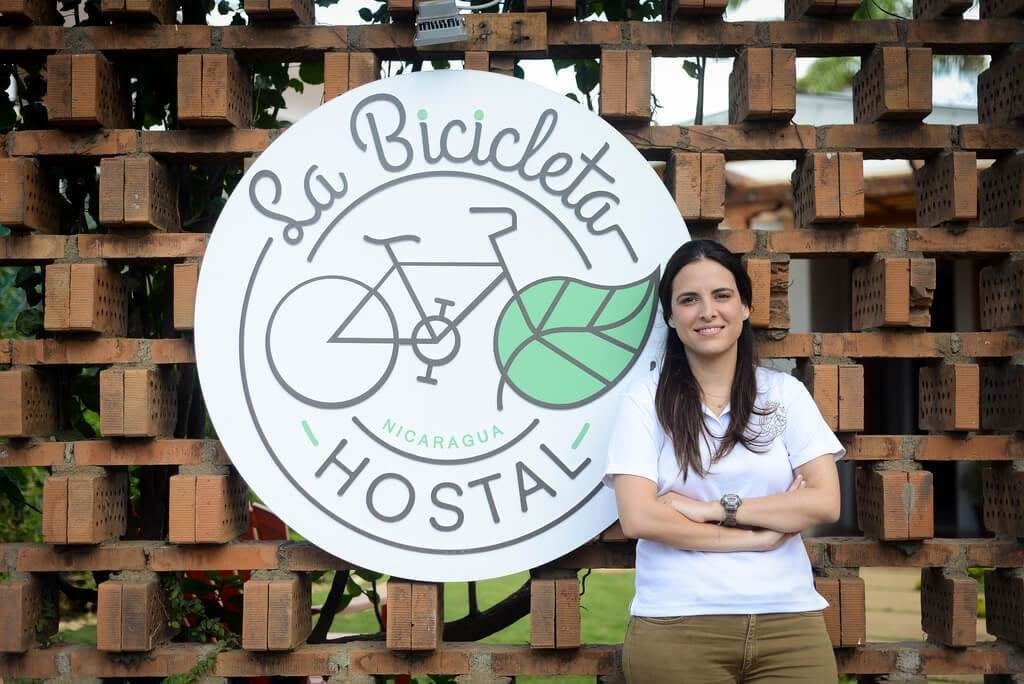 Maintaining a positive reputation is also key for the Nicaraguan hotels that work with AirBnB.  Paola Zúñiga Vijil, co-owner of the Bicicleta Hostal [Bicycle Hostel], assures us that this tool lets them reach the millennial generation more directly.  Four months ago, they began to advertise the rental of a double room with a private bath for $42 a night, a reservation that they manage through the prior approval system that the platform allows.
"We love working with this site because the transactional aspect stays in their hands.  When the client arrives here, we can dedicate ourselves exclusively to their attention and not be worried about the bill or the money, a topic that's always uncomfortable because people come to enjoy themselves and you don't want to be charging them," the young woman assures.
Paola declares that this tool has turned out to be very convenient for small businesses, because they only pay a 3% commission for having the reservation taken care.  This is a very competitive price when compared with other companies that charge up to 20% to serve as intermediaries.
As with Paola, Leonarda Flores, of the Mozonte Hotel prefers to receive the AirBnB payments through agencies instead of bank transfers because the fees that each one charges are considerably different.  "Western Union charges you ten dollars for every transaction, but if there are six or seven payments, you can bundle them all in one.  In contrast, the bank charges you 25% for each one," informs the head of reservations at the Mozonte.
Flores notes that they have created different announcements on the site to advertise the rental of a double room for $40, a strategy that has proven effective for this business that been around for eight years.  She also expressed that even though the reservations are made through the AirBnB system, they can communicate easily with the guest via e-mail.  They receive the payment for the stay in a prompt and reliable way, she indicated.
Save while Traveling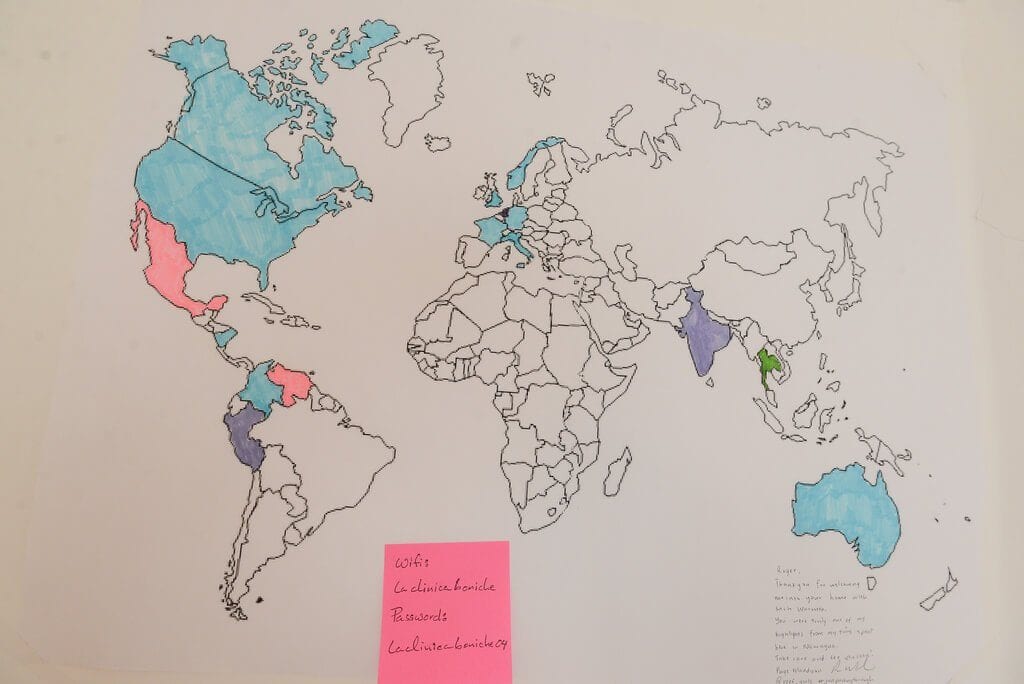 A group of young people consulted by Confidencial assures us that they use AriBnB to make reservations inside and outside the country because the lodging costs less, there are fewer intermediaries, there's a secure payment method, and they offer closer contact with local citizens.
Ernesto Villela, 30, an advertising agent in Managua, used the site to rent a house on Corn Island.  "Five of us slept there and we paid almost half of what a hotel would have cost.  Also, we were free to buy things at the supermarket and prepare our own food, which made the trip more comfortable," he explained.
Gabriela López, 27, an industrial engineer who is currently doing a master's program in Spain, discovered this website on the recommendation of her European friends.  Traveling in a group, they discovered that it was cheaper to rent a furnished apartment than to pay for a hotel.  The young woman has used the service to visit Málaga, Cádiz and Madrid.
In England, she had a bad experience, since the host offered a house but when she arrived with her group of friends, they discovered that it was really a backpackers' hostel.  "In the other houses, everything was excellent.  It's a secure form of payment.  If the proprietor tries to have you pay him outside of the system, you can denounce them, because it's not the approved way and it's not advisable." She declared.
Juan Cuadra, a 22 year old industrial engineer, stayed in an apartment when he went to New Orleans in February 2015.  He said that he chose this option because it was easier for him to stay in a place similar to what he is already familiar with: his house.
During later stays, the Nicaraguan tourist also saw the advantages of having hosts, since they offered him options for transportation and food.  "They made me feel more comfortable since I had people I could interact with.  That gives you a more complete experience of the country that you're visiting," he said.
Personal security when using AirBnB is an aspect that was important to all of the people we consulted.  Juan, for example, took time to verify that the profiles of the hosts he selected were complete, meaning that the person posted information to validate their claims, such as linking their Facebook site to the profile, publishing photos of their passport or identity cards, and demonstrating positive reviews from other verifiable clients.
Ernesto Villela felt more secure when he was able to confirm the identity of the owner of the house that he would rent on Corn Island by verifying his phone number and exact address. As for Quilalí Urtrecho, she indicated that she is usually concerned for the safety of her family, but she's never had any fear of renting houses via this platform.  "Maybe I'd feel insecure if I were looking for rooms in houses that were occupied, which is also an option, but we've never yet opted for that," she concluded.