Dennis Martinez in MLB Spotlight with His Eyes on Nicaragua
By Circles Robinson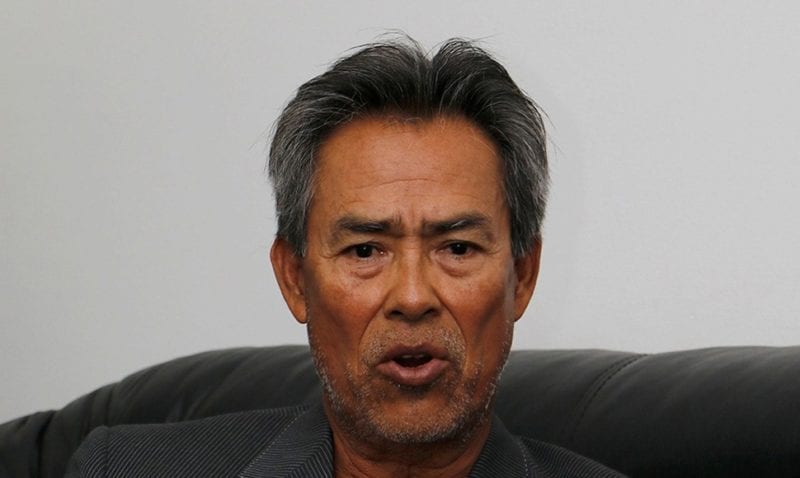 HAVANA TIMES – On Sunday June 7, Dennis Martínez*, the first and most famous Nicaraguan Major Leaguer of all-time, (245 wins, second most of Latin Americans) will be managing the National League All-Star Futures team playing in Cleveland. As in the rest of the matters in his life, he is determined to win.
"I feel that the fact of being there has been a great personal achievement and at the same time, as a Nicaraguan I am proud. This is an honor for me, for Nicaraguans and for Latinos who are involved in baseball," Martinez told Nicaragua's El Nuevo Diario newspaper.
While gratified by the tremendous honor, Martinez's heart bleeds for his native Nicaragua, deep in its greatest crisis in 40 years. He devotes a part of every day to keeping up on events in the country.
Martinez, 65, who hails from the city of Granada, has followed the situation closely since the protests broke out in mid-April 2018 and the Ortega government responded with a massacre, mass arrests, de facto suspension of the Constitution, violent police and paramilitary repression, and persecution that continues today.
The Dennis Martinez Baseball Stadium turned police staging ground
During the initial months of the mass citizen protests, the new baseball stadium that carries Martinez' name was used as a police and paramilitary staging facility. From there, they launched deadly sniper and ground assaults on unarmed students and other demonstrators. Martinez was deeply troubled by that well-documented use of the stadium and let it be known at the time in his call to stop the violence.
On May 30, 2018, Dennis Martinez demanded that the government, in respect to him, should stop using it for that purpose.
"It pains me to know that the national stadium that bears my name is being used to carry out violence, affecting my fellow Nicaraguans. (The stadium is) a place where I dreamed that Nicaraguans would gather to enjoy the sport which I hold dear to my heart," said Martinez in a statement at the time sent to El Nuevo Diario.
Now, in yesterday's July 5th interview with the El Nuevo Diario, Martinez describes some of what the crisis in Nicaragua has meant to him. In his way, he tells president Ortega that the time has come for him to move on.
"I have followed the situation in my country every day, from the moment I wake up until I go to bed, always with the hope that soon we will see light at the end of the tunnel. I pray for a softening of heart on the part of people who are locked in many things, who don't want to see the realities that we're living. Hopefully, they'll reflect and reach a moment of understanding, that we must know how to win and lose. When you see that you've already given what you had to give, then you have to yield the way to young people, just like in baseball. When I retired, I wanted to do it with my head held high; you have to give way to new generations."
Attacks against the Catholic Church
Martinez issued a call to respect the [Catholic] Church, in a clear reference to attacks by Ortega and his supporters, who resent the Church's active role in defending the protester's rights and mediating the crisis [during the initial dialogue in May-July 2018].
"Something that I don't like and that I am seeing is that the Church has not been respected, and I want to ask that it be respected. There may come a time when they beat their chests in repentance, but it might be too late, this isn't about hatred between one and the other. We are all Nicaraguans and brothers and sisters, and we must live in the right way."
The importance of education and the youth for a brighter Nicaragua
The retired right-handed pitcher went on to say that the future of his country lies in quality education.
"Education is the most important thing anywhere, otherwise the country will never raise its head. I hope that in the future we will focus on the education of the country, forget about personalities, forget about personal things. This is about uniting as a country for us to rise up."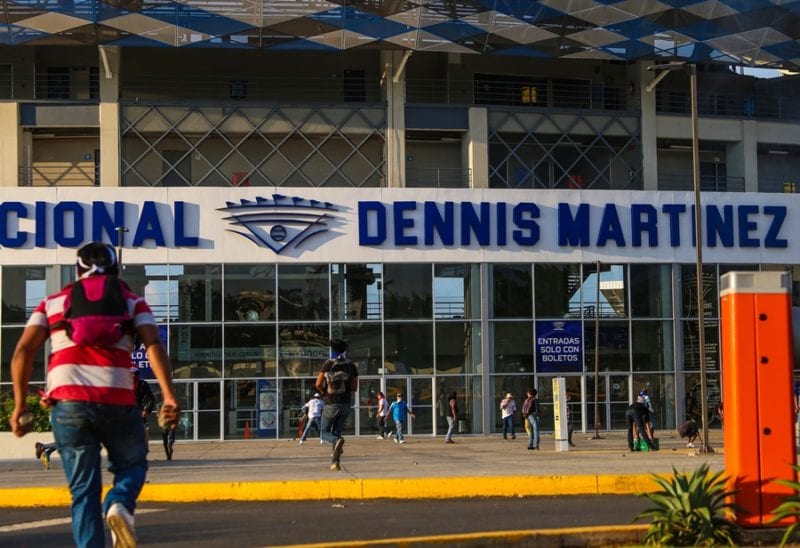 Martinez added, "It's unfortunate that conditions are worsening every day, We must not allow the country to fall into disaster. This isn't about egos; it's about awareness and giving our young people, our grandchildren, a chance to live a better life…
"I've attended some forums in the United States to listen and better understand what is happening in Nicaragua. I would like to get more involved in the development of my country so that we can achieve what we all want together. I'm looking for ways I can contribute to make Nicaragua a country where there's progress and development."
Martinez expressed much concern about the situation of the country's youth and reflected on what's being lost since the crisis began in April 2018.
"With all this crisis that's happening in Nicaragua, the country is losing a lot of kids who are leaving the country. We can't afford for that to happen. There's a flight of human talent, many students left their studies to go into exile. I have heard that the kids who protested are excluded from the universities, from getting an education. That's crazy. I don't understand the mentality of the deans of those institutions. God gave us this great talent and the freedom to choose what we want to be and how one is governed. Jesus died for us, so that we would have freedom to choose between good and evil.
Forced to shut down his baseball academy
Martinez was forced to close his baseball academy in Nicaragua once the protests broke out and the fierce repression took hold.
"Unfortunately, that stopped since April of last year. We decided to close it completely; we let the kids go home, to their parents. We had them living at the school, we gave them academics, we gave them mental preparations and on the baseball field we educated them. What we called the academy was a complete package. We rented a space where they all ate, slept and studied there in Masaya. All that was lost because of the situation; we didn't want to take the risk of something happening to them."
Meanwhile, when Dennis Martinez reaches the dugout in Cleveland on Sunday to manage the National League All Star Futures team, he will be concentrated on doing his best job, while at the same time hoping for a sign of a positive turn of events in his Nicaragua.
—–
*"In 1976, Dennis Martinez became the first Nicaraguan to play in the big leagues – and he remains by far the most successful. Indeed, his 245 major-league wins stood for more than 20 years as the most by any Latino pitcher, two ahead of Juan Marichal. (Bartolo Colón finally broke that record in August 2018.) Martinez got more than half of those wins after overcoming an alcohol problem that nearly derailed his career. His single most outstanding performance came in a Montreal Expo uniform on July 28, 1991, [when pitching on the road against the Los Angeles Dodgers], he became the 13th pitcher to throw a perfect game." -Baseball expert Rory Costello.
Martinez' main legacy in MLB was built with the Baltimore Orioles, Montreal Expos and Cleveland Indians. At the end of his career he also had brief stints with Seattle and Atlanta before retiring in 1998 after 23 seasons.