A Censored Cuban Filmmaker on the Government's Attack on Independent Film
By Miguel Coyula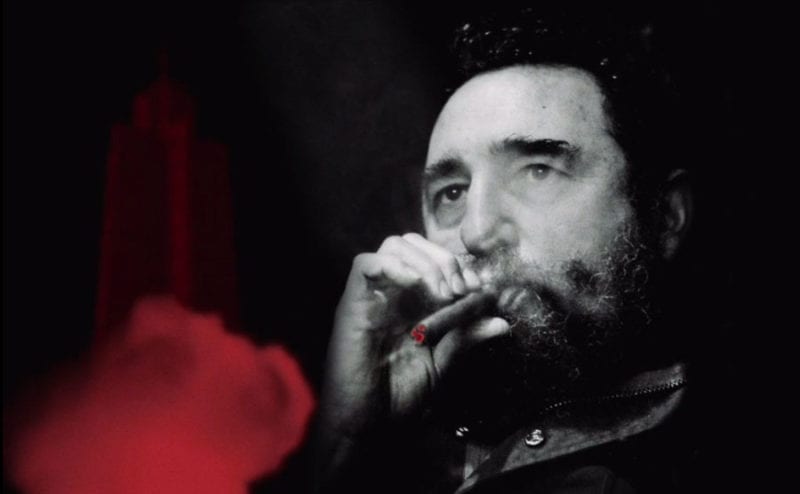 HAVANA TIMES – Maybe those in Cuba who want to make an obliging, critical cinema "to the extent that's allowed", or simply ads or reggaeton music videos, will be very happy now that they have been promised a legal framework.
A phrase by author Rafael Alcides comes to mind, in which he ironically talks about writers who agreed to the terms of the Communist Party: "I'm happy that an agreement has been reached between the Government and artists, they understood each other…"
Let me quote an excerpt from the new decree-law in which it stipulates that content needs to be created "by adhering to the artistic requirements within the traditional framework of Cuban culture and the objectives of the Revolution which make and ensure a climate of creative freedom." This directly refers back to Fidel Castro's "Words to Intellectuals" speech in 1961: "Within the Revolution, everything. Outside of the Revolution, nothing."
Aside from funding sources: Do they really have any idea of what it means to be truly INDEPENDENT? Where is the Revolution? Who are the revolutionaries?
Perhaps many people naively think "I'll turn things around later and gradually do what it is I want to." But what was once a mental straitjacket, is now written down on paper. The decree-law doesn't mention sanctions for anyone who ignores its content.
However, I previously suffered police and State security repression, when they stopped my movie Nadie from being screened at a private residence way before either decree-laws 349 and 373 existed. The latter doesn't take into account private spaces for screening that aren't managed by the government's film institute, ICAIC.
This incident made me experience firsthand what was already happening to many other artists in different fields. Colleagues distanced themselves from me, critics living in Cuba took up an oath of silence on my movie (neither positive, nor negative).
That was when I understood that the country was sick. Critics are the ones who write a country's cultural history. An intellectual's work is their raison d'etre, the ultimate expression of their thoughts. Truncated, mutilated thoughts will never make the country develop and grow. These people decide to ignore everything that is happening outside of official institutions, and they create a psychological shield so they don't lose any sleep at night: "Well, they asked for it."
Three weeks ago, a FAMCA (Film Department at the University of Arts of Cuba) student invited me to participate in a panel on independent film at the Fresa y Chocolate conference room. I accepted, but with the sneaking suspicion that the event wouldn't take place.
Indeed, a day before the panel was scheduled to take place, Alexis Seijo, the ISA's dean, exploded when he saw my name on the program and canceled the event claiming that "Coyula is already on the other side" and "if he goes to the panel, nobody knows what will happen."
Some people posted on Facebook that they wanted to watch my movies. Coincidentally, a week ago, INSTAR (the institute run privately by Tania Bruguera) screened a retrospective of all of my fictional movies, including a preview of Volume 1 of Corazon Azul, a movie I've been working on for 7 years. The room was full of brilliant young people, while only one film industry colleague of mine came, out of all the people who said they wanted to see my work.
An article by Juan Antonio Garcia Borrero in Progreso Semanal asks filmmakers to not demand, in a totalitarian way, that all film be made like the most extreme independent movement in the country. How many of us are there for us to deserve the label "totalitarian"? I don't think we are very many, as the majority seems to be quite happy with the decree-law. Amaury Perez and Rafael Solis recently spoke on Cuban TV and argued that independent film doesn't really exist in reality.
I have been filming all of my life without authorization, guerilla-style, in Havana, New York, Paris, Tokyo and London. No institution or production company, Cuban or foreign, finances my movies. I pay for them out of my own pocket and with favors from friends. That is why I am the sole owner of my creative freedom. The film I'm interested in is independent in both content and form. I believe that the law might be compatible with business, but not with art. This is why, if this is a film law, then I must proudly say: I'll carry on outside of the Law.
—–
Teaser for Corazon Azul: