A Visit to Havana's La Zorra y El Cuervo Jazz Club… Finally!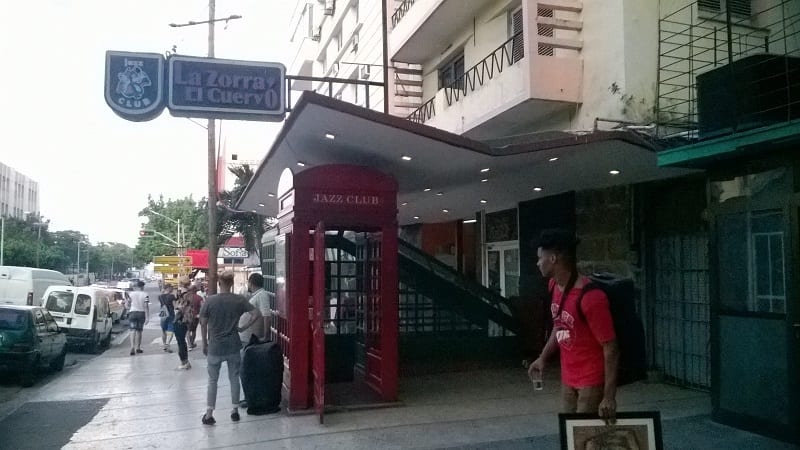 Photo Feature by Nike
HAVANA TIMES – I have always liked jazz ever since I was a little girl, and I would dream about jazz clubs. I imagined a band or just a trio playing in a dimly-lit place, sipping on a chilled highball cocktail, captivated by the music of Chano Pozo, Charlie Parker or Dizzy Gillespie.
I dreamed about this for years and that's why I have also wanted to go to the "La Zorra y El Cuervo" Jazz club for so long. This club is located on 23rd street between N and O streets in Havana's Vedado neighborhood.
So, last Sunday, I was walking through Vedado and I remembered that I had heard them announce the JoJazz and La Esquina del Jazz (the name of a CMBF radio show, which I have been listening to ever since I was a little girl at 11 PM) competitions on the radio. Young musicians and students from music academies were going to be competing at the La Zorra y El Cuervo club and entry was free, so I took advantage of this opportunity to go to this club that I had been dreaming about for so long, for the first time.
I had never been able to go before because as well as whatever drinks cost, entry costs 10 CUC (=USD) and that is more than my monthly income.
First things first, let me tell you that I really enjoyed the music. The young musicians displayed great talent. However, the place could be done up a little and they could create an atmosphere that is more in keeping with the jazz genre.
There are some photos of celebrities on the wall, it's not bad, but you can see the neglect and indifference. For example, there's a broken pipe hanging from the ceiling, wrapped in duct tape, which is leaking a strange liquid. Something that requires immediate attention.
Otherwise, the place has its groove, but I was a little disappointed, as I was expecting a place like this to be in better condition.
Here are a few photos to give you an idea.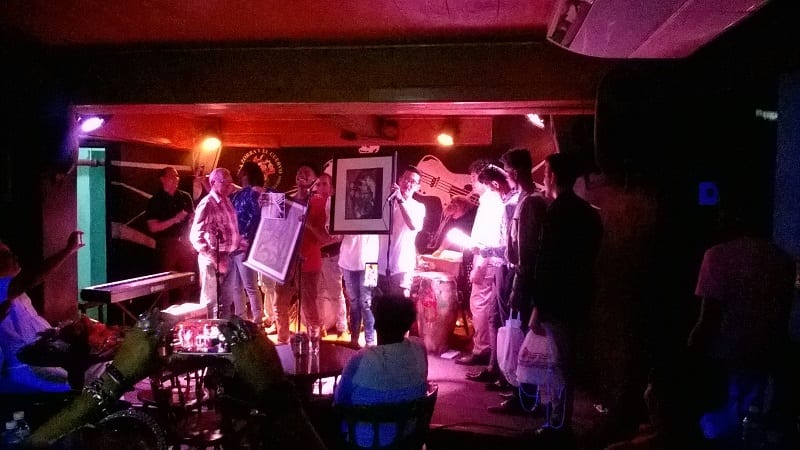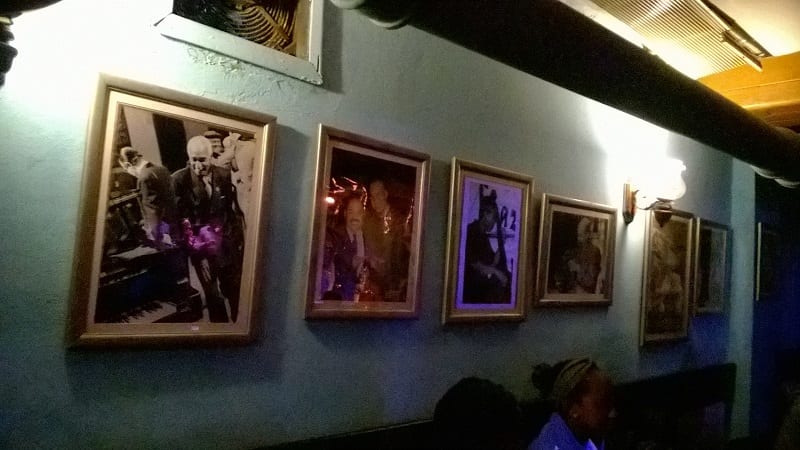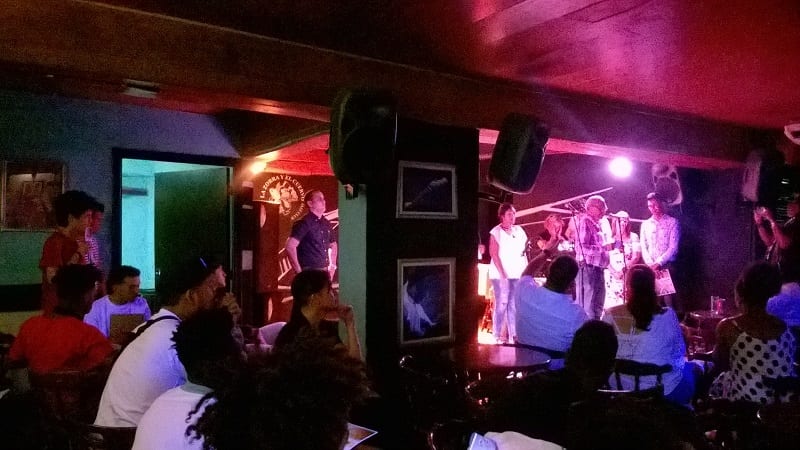 Click on the thumbnails below to view all the photos in this gallery. On your PC or laptop, you can use the directional arrows on the keyboard to move within the gallery. On cell phones use the keys on the screen.