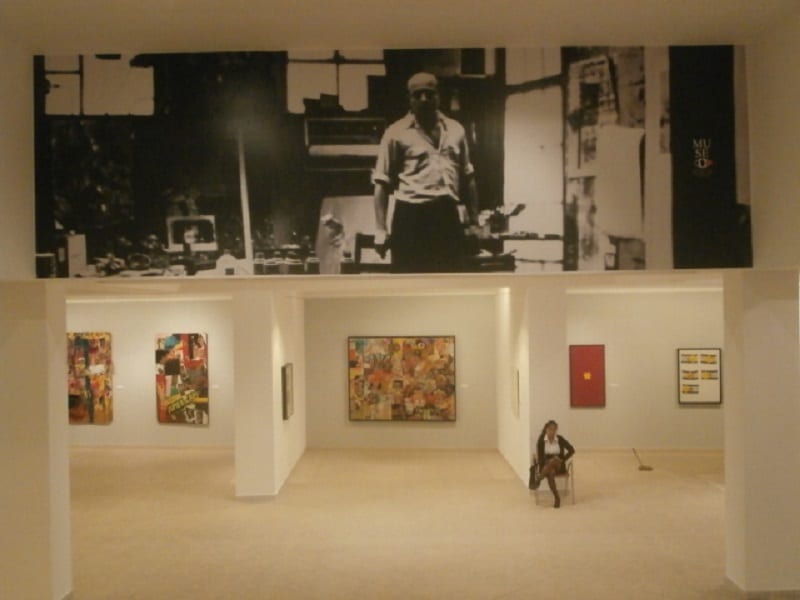 Friends are always long-awaited
Photo Feature by Ariel Glaria Enriquez
HAVANA TIMES — On October 6th, the BORIS LURIE exhibition in Havana was inaugurated in the temporary exhibit room in the universal art building, Cuba's National Museum of Fine Arts.
Comprised of nearly a hundred works that belong to the foundation that takes the artist's name and is based in New York City, the exhibition once again summarizes this cultural exchange that is both possible and needed among the two countries that have been separated for a long time, in spite of their geographic proximity.
However, this hasn't been enough to stop a certain amount of exchange, where, like the arts, spiritual processes continuously take place, sometimes giving space to unknown concepts which are marginalized from greater art circles and don't receive much visibility. Which, ironically, can also be a salvation.
In my opinion, both Boris Lurie's work and that of the NO ART movement fall into this category. If both of these aren't completely unheard of in Cuba, they have been ignored so much that you might say they never existed for many of our artists and critics, more in tune with shapes and expressions that are better adapted to the market and molded to tastes and trends.
But, who is Boris Lurie? And, what is NO ART?
Boris Lurie was, first of all, a holocaust survivor. He was born in Leningrad (the former USSR) in 1924, into a well-to-do Jewish family. A year later, his family moved to Riga, under pressure from the Soviet state. In 1941, during the Nazi occupation, he was put in confinement, along with the rest of his family, in a ghetto. He lost all of his family in the massacre orchestrated by the Nazis in Rumbula, which he escaped from with his father. A year after the war ended, in the summer of 1946, he immigrated to the United States and settled down in New York, where he lived until his death in 2005.
By the '50s, New York had become the hub of avant garde art at the time; Abstract Expressionism and Pop Art a little later – which Boris wasn't a stranger to – gave expression to a new spiritual and aesthetic configuration, with the purpose of forgetting a recent conflict that had cost millions of people's lives – including the family of this then young artist – imposing a lifestyle based fundamentally on consumerism.
This was, generally-speaking, the beginning of a modernity that didn't adjust to Boris' nonconformist and irreverent spirit, or him to it. His denial of art or NO ART was about its market, its frivolity, the acceptance of status quo by a part of that community. But, it was also about war, gender discrimination, racial segregation, religious and political extremism. It was a moral and spiritual world taken to the tall order of art, where Lurie soon found friends and where he still continues to find friends every time he is discovered.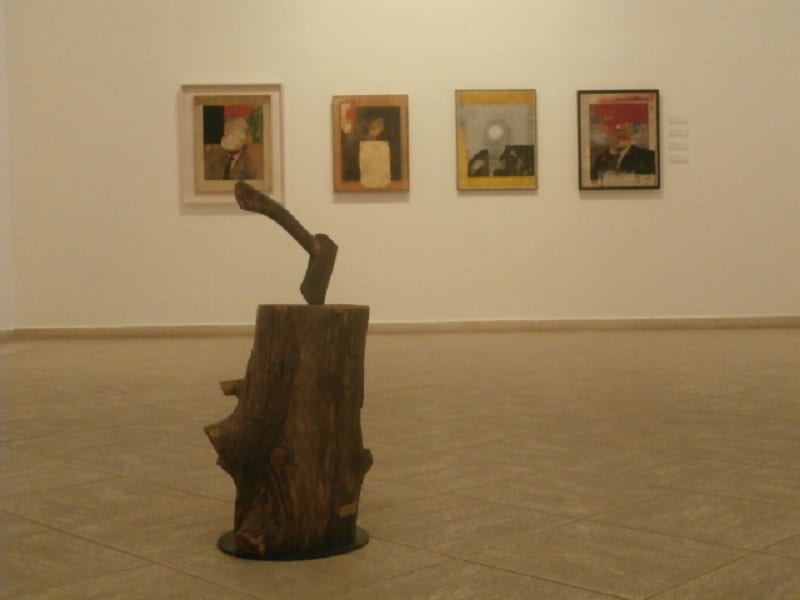 A large part of his work on exhibit today at the national museum of fine arts in the Cuban capital brings us closer to a hard-hitting, brutal aesthetic, using many different techniques. which is sometimes absurd, very rarely subtle and ironic a lot of the time, like history has been at the end of the day. That's why Boris Lurie hasn't arrived to Havana too late. Friends are always long-awaited.
NOTE: The exhibition can be seen until January 7, 2018. The artist's biographical information has been taken from a beautiful catalogue that has been published for this exhibition.
Click on the thumbnails below to view all the photos in this gallery. On your PC or laptop, you can use the directional arrows on the keyboard to move within the gallery. On cell phones use the keys on the screen.