Carlos Mejia Godoy: Nicaragua "Cannot Lose Hope"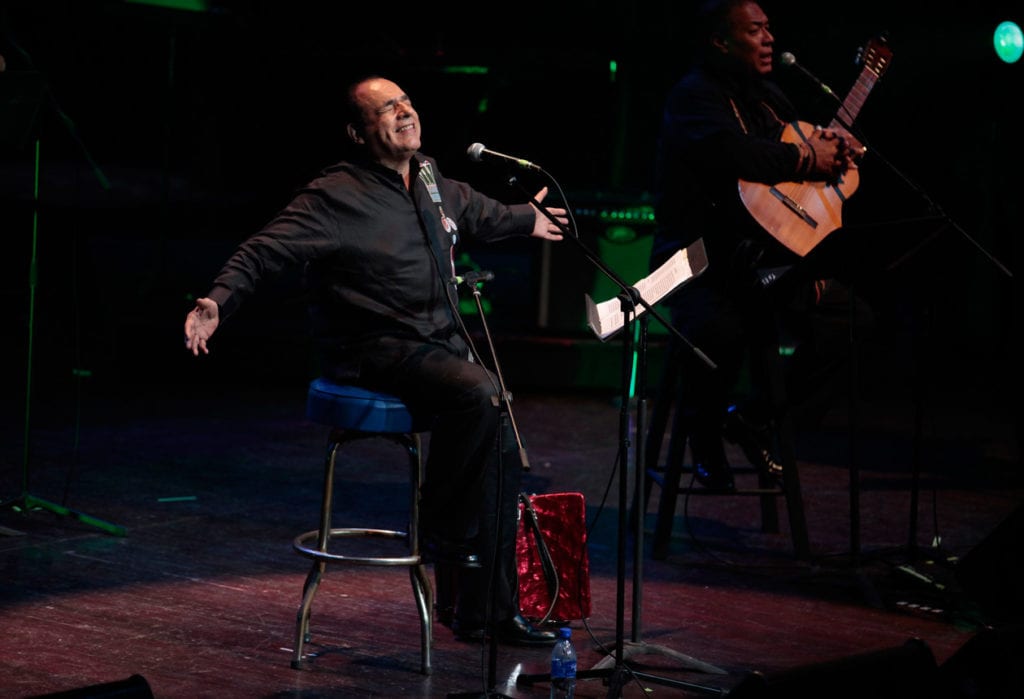 HAVANA TIMES – In 1979, a young Carlos Mejia Godoy sang for a people's armed revolution that was trying to overthrow the Somoza dictatorship. After a 50-year artistic career and 40 years of a revolutionary epic, the singer and composer is in exile for the second time. Now he is singing for a civic rebellion led by students and mothers seeking justice.
The music of April: "I am singing precisely to those daring and dignified young people who are representing all of us in such a beautiful and heroic manner, and all the mothers who have suffered, and our people who keep protesting despite the repression, and we are accompanying them in spirit from where we are," Mejía Godoy said in an interview with the news program Esta Semana.
In Costa Rica where Carlos is in exile, the public has surpassed his expectations: "I can't complain, despite the rain people still come to the concerts. We've been in many different places from the central plateau to Río San Juan, and we were in Upala. There was a time when from Solentiname, [in the Lake of Nicaragua] I could see the lights of Upala [in Costa Rica]. And now I was in Upala, and it was the opposite—I was seeing the lights of Solentiname," the singer said.
During his concerts the public requests songs, both the traditional ones like "María de los Guardias" and "Quincho Barrilete," songs he must sing in every concert and that help to break the ice. And then he sings the themes on the new album "Nicaragua Abril."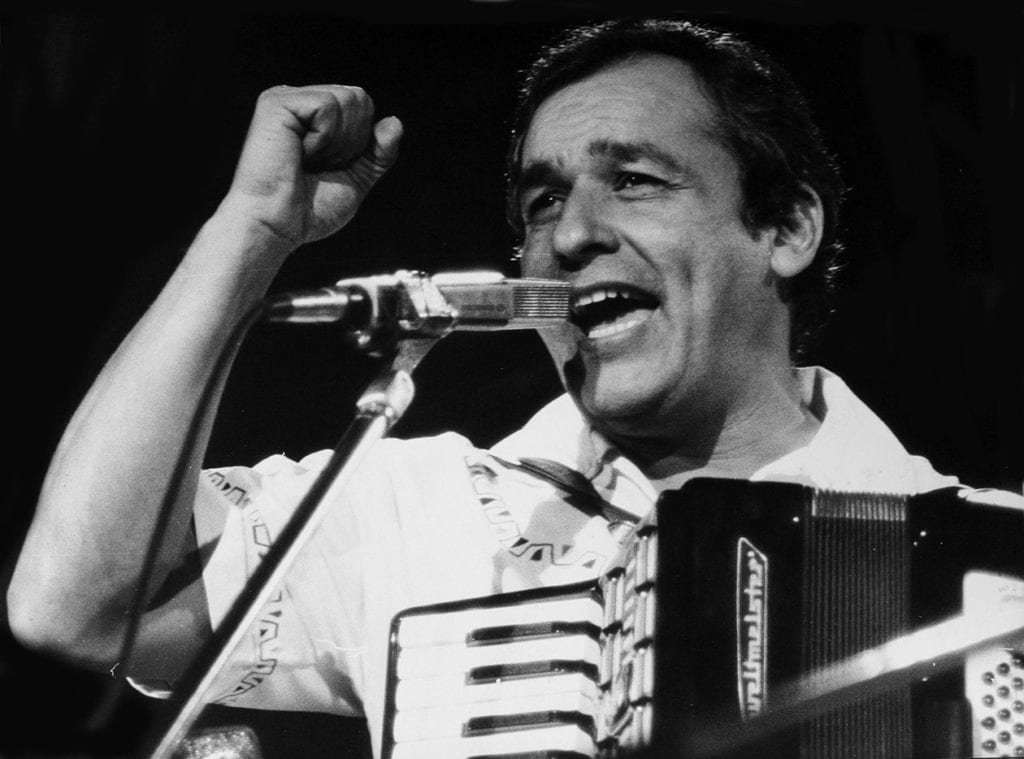 "The songs that are the most popular are "The Mothers of April" and the song about Alvarito Conrado, these are the ones people prefer. And obviously "Vivirás Monimbó" and we always end with "Nicaragua, Nicaragüita," Mejía Godoy added.
"Nicaragua, Nicaragüita" has become a second national hymn for many Nicaraguans. This is a song that stirs up emotion anywhere in the world where there is a Nicaraguan. Written for a documentary film on the literacy campaign in the 1980s, now it has been transformed into a song for the motherland.
"When I wrote this song I never imagined that it would have such an impact, especially in places so far away. I just heard a version sung in a church, a girl was crying in a tower," the artist said.
Future Projects
Carlos Mejía Godoy is a great storyteller, especially if the story is accompanied by a few chords. Right now the singer is writing a book that tells the stories of where each song came from, at least the most popular songs, that he has written throughout his career.
At the beginning of the 1990s, Mejía published a column in which he shared the origin of some of his most famous songs. This column was published in Semanario, a publication edited by the writer Sergio Ramírez. He never intended to put the stories in a book. But recently he was talking to a friend and he got the idea to sit down and write down the anecdotes.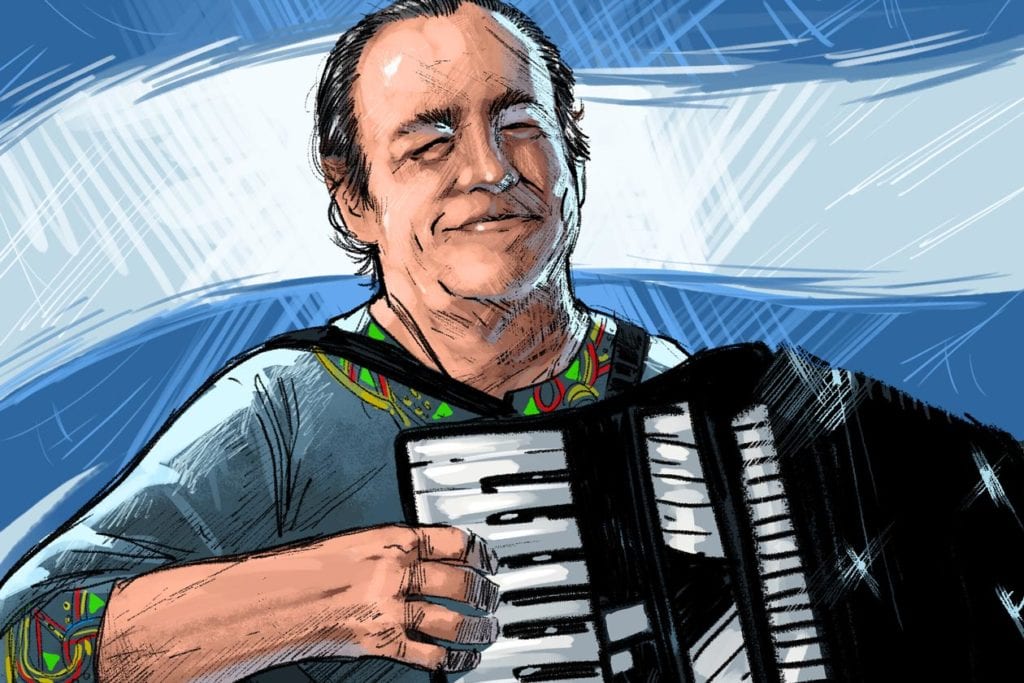 "With the same enthusiasm as when I have a song in my heart, I put myself in front of the computer and now I've got five stories written. I've already got an collection with this same material but I want to forget what I've already written so that other memories can surface, and well, I hope this can be a book," the artist explained.
Right now he is traveling between San José, Costa Rica, and California to fulfil his musical obligations.
During his time in Costa Rica, Mejia has met a variety of artists, mainly young people, of extraordinary talent.
"I feel such deep emotions because here in Costa Rica I am meeting with singers whom I already knew and a wonderful flock of excellent musicians. I'm talking about young musicians with classical training, and other intuitive musicians such as myself, but all of them are very close and very connected," he said.
"There are some songs that really hit me in the heart, the music and the lyrics are so well-done. There are some new groups of extraordinary quality that I did not know of. I feel very content to be able to unite this 70-something voice with these new voices and with all of the enthusiasm to continue supporting our cause," Mejia Godoy emphasized.
The singer hopes that he can return to Nicaragua soon, and in his characteristic playful way with words he ends with: "Hope is like a firefly. It seems to disappear and then suddenly we see it over here, and then it's over there, but that light of faith, courage and dignity never stops flashing."