Celeste Mendoza and Her Rumba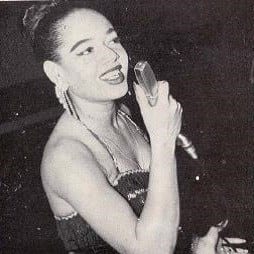 Por Zahrah
HAVANA TIMES – Celeste Mendoza, a.k.a. "La Reina del Guaguanco", was the first woman to sing this form of rumba, having been an exclusively male genre until then.
She began her career in Havana in the 1950s as a dancer, performing at cabarets including the Tropicana, and won several radio contests before signing with Gema Records, recording with Bebo Valdes' orchestra and launching her solo career.
Her deep and sultry voice contrast beautifully with more traditional sounds. Here is "Mi Rumba echando Candela".
The Havana Times Music playlist can be accessed on all of our pages both in English and Spanish.
Playlist for June 10-16

Mi Rumba echando Candela

Bemba Colora

Son Guaracha Guajira

Nena

Seguire sin Sonar

Sobre una Tumba, una Rumba

Chencha la Gamba

Como Duele Eso

Que me Castigue Dios

Para que Sufras