Cuban Film 'La Piscina' Opens Today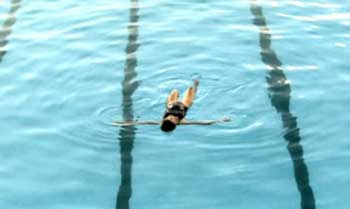 HAVANA TIMES — The film La piscina (The Swimming Pool), by the young Cuban filmmaker Carlos Machado Quintela, opens today in the capital's Chaplin Theater and will be projected in all provinces starting June 11, reported the Prensa Latina news agency.
The film recounts a day in the life of a swimming teacher and his students, some with certain physical or mental disabilities.
The movie, filmed in 2009, offers the public a "very spontaneous" viewpoint with its impressionistic script, its non-professional actors and its insistent panoramic shots, said the fledgling director at a press conference.
According to film critic Joel del Rio, La piscina exploits communicative keys that are virtually untouched within the national film scene.