Cuban Rock at the Casa de la Amistad
By Nike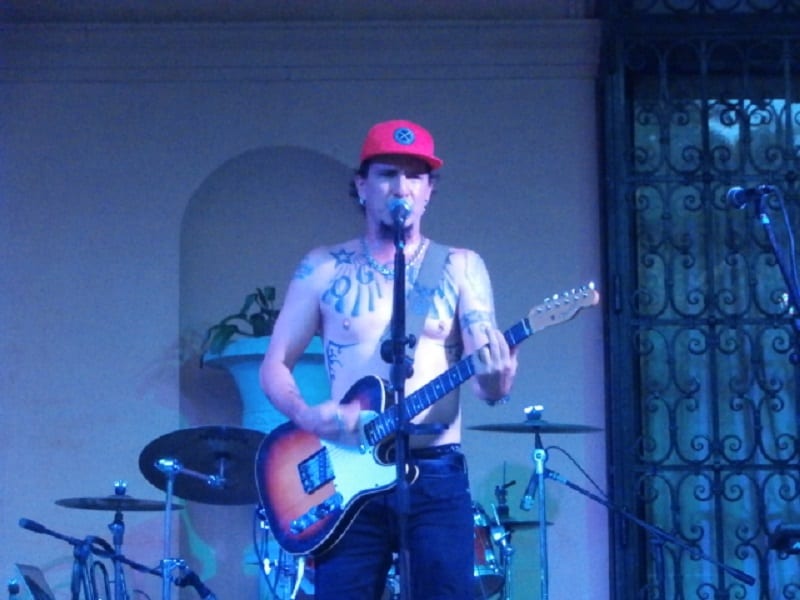 HAVANA TIMES – For a while now, "Casa de la Amistad", which is located on Paseo street between 17th and 19th streets in Havana's Vedado neighborhood, has been holding a rock jam.
The host is rock band La vieja escuela and it invites a different band every Sunday to play between 6 and 10 PM.
These bands always perform covers, but there are some times (and they are becoming more and more frequent) when the guest bands play their own songs, which is good for Cuban rock music and bands who play rock because it proves Cubans know how to make rock music and are very talented.
I want to tell you about a band led by Atanai, a young musician and composer who plays guitar and is the band's singer. He lived outside of Cuba for a while, in Spain, but even so, he has never lost his flavor, his humor and dedication to each and every song he performed this Sunday, captivating us with this genuine and original talent. The entire band is extremely talented: the bass player is great, the guitarist is a virtuoso in his solos and the drummer is very good at improvising. They are all young, very talented and eager to make Cuban rock music, the band leader says who is sincere.
Bands who have already played at this venue include Tesis de Menta which is led by Roberto Perdomo, a composer with great lyrics, Tanya who trasmits the energy of a teenager in their performances, Track which is directed by Ariel Macias and his singer Noa is who writes the songs and a treasure, a poet and we are anxiously waiting for them to invite Stoner led by Tiago Felipe, a talented young musician and great guitar player and singer.
I invite you to come to this jam which Atanai announced, on August 30th at 9 PM at the Pepitos Bar or El Barbaran, which is located on 26th street in front of the zoo. If you know Vedado, you can't miss it.
I'll see you there!
Click on the thumbnails below to view all the photos in this gallery. On your PC or laptop, you can use the directional arrows on the keyboard to move within the gallery. On cell phones use the keys on the screen.