Havana Timba Festival Ends with 6-Hour Concert at 23rd & Malecon
By Amaury Ricardo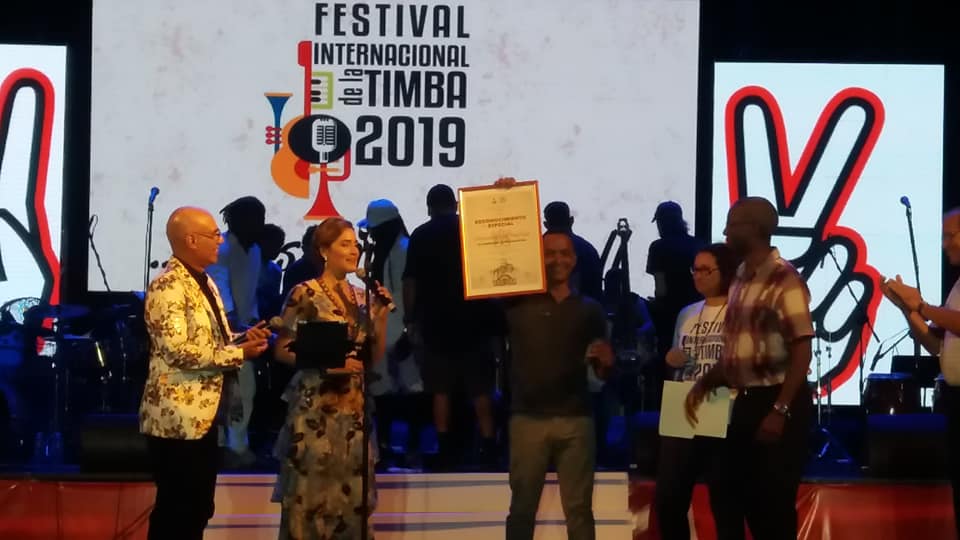 HAVANA TIMES – The Timba International Festival "Formell Forever" in its first edition was held in Havana to pay tribute to the Cuban musician Juan Formell, founder of the popular orchestra Los Van Van a half century ago.
The last day of activities of the festival began in the afternoon of August 5th with the unveiling of a plaque for the 50 years of the foundation of the Los Van Van orchestra, at the corner of 23 and P Streets in Havana's Vedado district. This was the place where Los Van Van performed for the first time on December 4, 1969.
Cultural writer and promoter Guille Vilar told those present at the unveiling ceremony that "The Van Van are the Beatles of Cuba…"
Two hours later, a mega-concert was held nearby at the stage set up at 23rd and Malecon.
Several groups performed popular dance music, along with a presentation of the Children's Company La Colmenita and the DJs Patricia the Peruvian and the Samurai.
Issac Delgado, Pupy and Son, Adalberto Álvarez, Gerardo Piloto y Clímax, Azúcar negra were among the big names. In addition, new generations of musicians and singers such as El Noro and First Class, El Niño and la Verdad got their chance. The closing was reserved for Los Van Van.
The beginning of the event, on August 2, coincided with the birth of Juan Formell, who is remembered as the chronicler of Cuban music, for his unique compositions that have put a soundtrack to the lives of several generations.
For several days, family, friends, musicians and specialists paid tribute to the creator of the songo, from whose evolution the timba was born, one of the genres that best define current Cuban music.
As part of the event, the photographic exhibition entitled Forever Formell, by the lens artist Iván Soca, was inaugurated at the El Sauce Cultural Center.
Likewise, musicologists Neros Gonzalez Bello and Liliana Casanella Cue led a panel, in which Formell's children exchanged about their professional career, crowned in 2000 with the Latin Grammy for the album Llegó Van Van (Van Van has arrived).
(Click on an image to display the gallery.)
[edge_gallery id="157801″]