By IRINA ECHARRY
HAVANA TIMES, February 18- For those that don't know the faces of the world's greatest jazz musicians the photo exhibition showing at the La Jungla patio of the Plastic arts and Design Center in Old Havana is a good opportunity.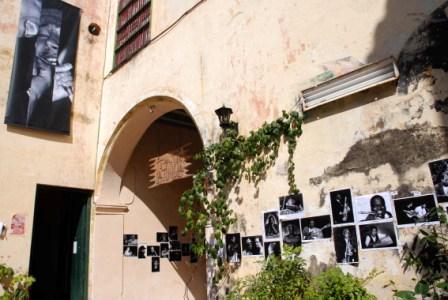 Besides the presentations of musicians invited to perform at the recently concluded Jazz Plaza 2009 festival, a photo exposition titled Maestros of Jazz by Caspari de Geus, a Dutch photographer and lover of jazz is being shown through March 1. Black and white images, the majority taken in the 1990s, assault the spectator.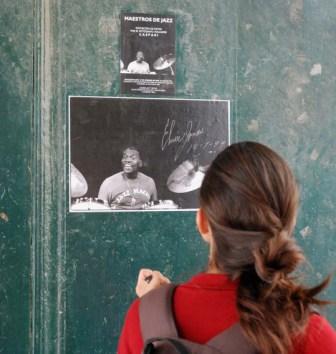 Miles Davis without a trumpet, with a pensive look, perhaps imagining his next composition; Betty Carter emitting a moan that surely moved those that had the pleasure to listen to her; Wynton Marsalis with the elegance and peace of one who knows they have great talent; Lionel Hampton with a very expressive gesture as if he wanted to swallow the world; Tito Puente: a ghost in movement at his timbal; Stan Getz and his sax, perhaps playing his famous version of The Girl from Ipanema; Al Di Meola with a score in his hands; Dianne Reeves considered one of the best voices in jazz.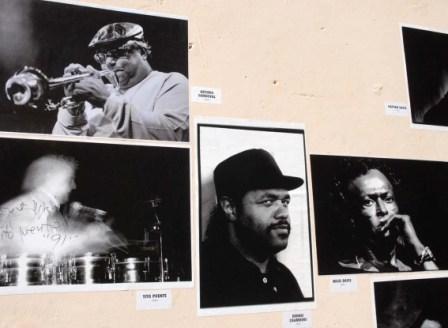 All greats of a music that captivates and brings on dreams. The violin and sweet expression of Jean Luc Ponty draws attention; Art Blakey on drums and Stanley Clarke on the bass; the natural smile of Chico Freeman, Celia Cruz naughty and happy; Jamaaladeen Tacuma with his prodigious technique on electric bass; and B B King just like a king.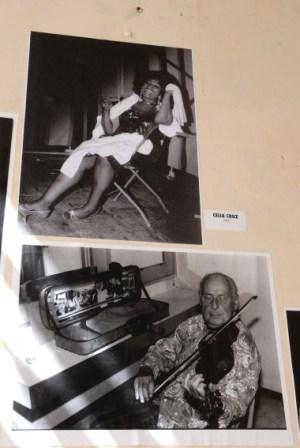 The portraits, some posed and others captured by the artist's lens during concerts, reflect the passion of the musicians who revolutionized the genre and created a personal style. In their path they left a wake of great musical contributions. Some of the photographs are signed and almost all exude the fact that jazz, its musicians and its followers are free spirits, lovers of love in all its magnitude.