Japanese Koto Concert in Havana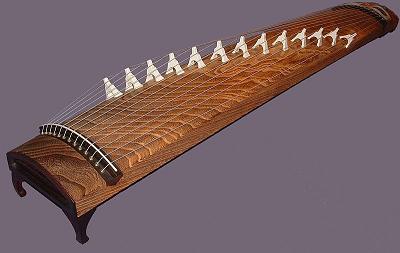 HAVANA TIMES, January 5 – For those of you in Havana this week you'll have the unusual opportunity on Thursday at 7:00 p.m. to attend a koto concert at the San Francisco de Asis Basilica, a beautiful old church used today as a concert hall in Old Havana.
The koto is a Japanese zither first introduced from China in the 7th Century. It consists of a rectangular resonance box made of Kiri wood (a type of Japanese cypress) some two meters long, with two openings in the back with 13 strings that pass over movable bridges.
In many pieces played with this Japanese orchestra harp, the melodies are sung by both the instrument and other musicians.
Japanese maestro Yoshiko Nishimura will lead the Havana concert, accompanied by pianist Leonardo Heimendinger and flautist Daniel Hernandez. They will play traditional Japanese music.
Yoshiko Nishimura, who has performed previously in Cuba, is famous for his virtuoso playing of the 17-string bass koto.
In October 2007, he played in several Cuban cities with his group Kasou Kai, with whom he recorded a disc in 2004, a compilation of the music created by the greatest all-time Japanese composers as well as music by contemporary authors with accompaniment of western instruments like the flute, violin and piano.