Joao Gilberto, from Depression to Bossa Nova
Por Zahrah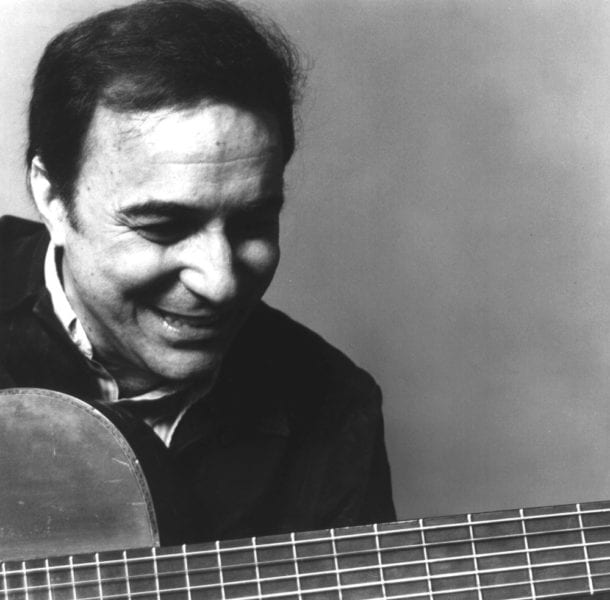 HAVANA TIMES – The pioneer of Brazilian bossa nova in the late 1950s, Joao Gilberto's intimate guitar playing and hushed vocals gave rise to a movement in music that continues to endear listeners the world over.
Taking his music from his native Bahia to Rio de Janeiro, Gilberto formed part of many groups although he had a rough time making a living, lacked discipline (he was known for walking out in the middle of performances if the sound quality was poor or if the audience were distracted) and lived off the generosity of his friends.
He even suffered from chronic depression, so he took some time to dedicate solely to his music and went on to found his unique playing style locked away in his sister's small bathroom in Minas Gerais. He then moved back to Rio de Janeiro and partnered up with Antonio Carlos Jobim who worked for Odeon Records at the time.
Gilberto's bossa nova, a refined version of samba with less emphasis on percussion and more on melodies and harmony, quickly caught on and many artists tried to imitate his style. US musicians also caught on and Gilberto's collaboration with Stan Getz led to one of the best-selling jazz albums ever "Getz/Gilberto". Yet it is his astute simplicity, both in his lyrics and style, that has made his music timeless.
During his stay at a mental hospital (which his father admitted him into because he was upset he wouldn't take on a normal job), Gilberto was staring out the window during a psychological interview and said, "Look at the wind depilating the trees," to which the psychologist responded, "but trees have no hair, Joao," and he replied, "and there are people who have no poetry." Here is "Este seu Olhar".
The Havana Times Music playlist can be accessed on all of our pages both in English and Spanish.
Joao Gilberto Playlist:
Este seu Olhar

Meditação

Manhã de Carnaval

Aguarela do Brasil

Desafinado

Coisa mais Linda

'S Wonderful

O Pato

Bim Bom

Insensatez