New Space for Havana Rock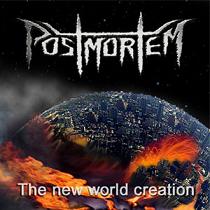 HAVANA TIMES, November 14.— Rock music has a new space in Havana: Maxim Rock, a night club located at the headquarters of the Cuban Rock Agency.
With concerts every Thursday though Saturday from 8:00 p.m. to 12 midnight, Maxim Rock will feature a variety of Cuban and foreign bands, from groups with a long tradition to the most popular and recently formed bands.
Adding to the good news, during the opening month that began on October 28, the entrance is absolutely free!
Maxim Rock is located at Calle Bruzon 62 near the intersection of Carlos III and Ayestaran. For more information about programming call 877-5925.
CURRENT PROGRAM:
Friday night November 14 features Combat Noise, one of the main bands of the Cuban rock scene during the last decade. They play mainly death and trash metal (the style of Morbid Angel, Obituary and Cannibal Corpse) and the lyrics of the songs are in English. The accompanying band is Azotobacter, a group founded in 2005 that plays death, trash and core metal.
On Saturday the 15th, the top bill is Hipnosis, a rock band made up mainly by women playing heavy metal, trash, grunge and doom metal. They sing in English. The guest band is The Chaos Nether Silence, with a style ranging from balck metal to gothic rock.
Anima Mundi, a progressive rock band with more than ten years on Cuban and international stages performs on Thursday November 20. They have a peculiar sound toned down with the use of wind instruments like the Galician gaitas and Celtic flutes. The other band on the program is Quantum, a small format group that is just breaking into the Cuban scene.
Friday November 21 brings on Escape, a hardcore rap metal group, —very popular among the youngest Cuban rock fans—, along with Post Mortem, a trash metal group that is relatively new on the scene.
On Saturday the 22nd the featured groups are Aria (alternative rock) and Estigma (hardcore), both quite new.
Magical Beat and LCD play on Thursday November 27. The two groups play songs of other bands (Led Zeppelin, Black Sabbath, Deep Purple, etc.) and originals, but all in the style of the 1970s.
Friday November 28 brings on Medula (trash and hardcore) and Albatros (punk). Maxim Rock closes out the month on Saturday November 29 with the young heavy metal band Magnum.