New Trova Photo Exposition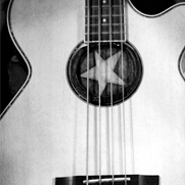 HAVANA TIMES, November 4.— A photo exposition of artists and important moments of nueva trova movement that began in the 1960s in Cuba opens on November 22 at the Pablo de la Torriente Brau Center, located at 63 Muralla St. in Old Havana.
The center, one of the leaders in the promotion and current development of trova in Cuba, organized a photography contest centered on the nueva trova. Winners will be announced at the opening.
The nueva trova reached its highpoint with protest songs. Quickly, the political and revolutionary nature of the lyrics spread with much success in Latin America. While the artists also sang about everyday things like love, family, life etc., the political poetry was the backbone of the movement. Some of its leading exponents are Silvio Rodriguez, Pablo Milanes and Noel Nicola.