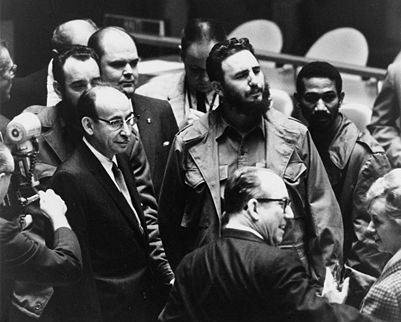 HAVANA TIMES, Sept. 15 – The following is part of the prologue to Margaret Randall's latest book: "To Change the World: My Years in Cuba." During the next two weeks HT will be bringing you several excerpts from the work.
Prologue: Some Reflections Before I Begin
Fidel Castro came to New York City in the summer of 1960, fresh from his guerrilla triumph. I was a young writer and soon to be single mother, enormously pregnant with Gregory-my son who forty six years later would suggest we write about Cuba together-but I longed to see the hero up close, applaud his stance, express my personal appreciation.
Carefully, lovingly, I prepared a platter of Spanish paella: not such a tropical staple perhaps, but my signature dish at the time.
I bought choice drumsticks and wings at Mrs. Schiffer's Second Avenue butcher shop, picked over giant langoustine shrimp in the market three blocks uptown and must have found the peas, black olives, bell peppers and imported saffron in that market as well.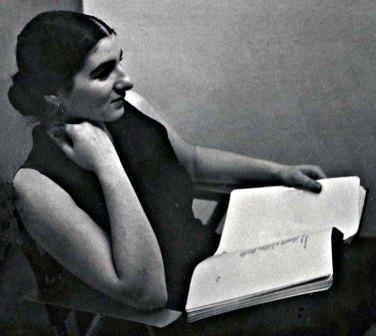 I told the food merchants I was cooking for Fidel and all showed their enthusiasm in one way or another.  One threw in an extra half pound of sausage, another handed me one gorgeous sweet red pepper.  I sang as I cooked.
The pungent mix of scents invaded the grim stairwell and shabby hallways of my Lower East Side walkup.  When the paella's colors shone robust and each ingredient had reached its moment of perfection, I covered my platter with aluminum foil and carried it onto an uptown subway train.
Fidel and his retinue had left the Waldorf Astoria unexpectedly. Some said the hotel administration accused them of keeping live chickens in their rooms. Others insisted it had been the Cubans' decision to leave.
Whatever the case, halfway through the visit, Fidel and his party moved up to Harlem's more friendly and welcoming Hotel Theresa.
Above ground, at 125th Street, I was immediately met by a cordon of New York City's finest; no amount of pleading convinced the police officers to let me through.  Nor were they willing to take my aromatic gift and see that it get to its intended recipient.
My body still remembers its disappointment as I headed back downtown with the platter untouched, its metallic covering soiled and torn, its contents beginning to sour.
To be continued on Thursday with the excerpt: "Death of One Era, Birth of Another"
Randall, Margaret. To Change the World: My Years in Cuba. Copyright © 2009 by Margaret Randall. Reprinted by permission of Rutgers University Press.