Photo Expo of Ballerina Alicia Alonso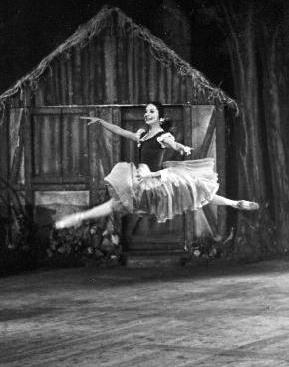 HAVANA TIMES.- An exposition of photographs of Alicia Alonso, director of the Cuban National Ballet, and one of the greatest dancers of all time, opened recently at the Hotel Inglaterra, located on the corner of Prado and San Rafael Streets in the heart of the Cuban capital.
The show titled Simplemente Alicia consists of 20 photographs -many unpublished- by photographer and visual artist Jorge Valiente, who for more than 30 years has closely followed Alonso's career. The images show Alicia performing in famous ballets such as Giselle, Carmen and Swan Lake.
Alicia Alonso, probably the most well known figure of Cuban dance, is also a choreographer and founder of the National Ballet. Her fame as a dancer began at the end of the 1940s with her celebrated performance of Giselle in New York City.
Alonso turns 88 in December and the photo exhibit is one of the many activities accompanying the 21st Havana International Ballet Festival to take place from October 28 to November 6.
For more information about the Ballet Festival check out the English link on the official site: