Tina Modotti Photo Exhibit in Havana
Text and photos by Irina Echarry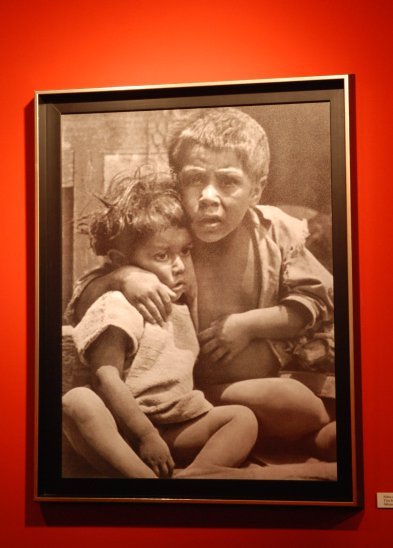 HAVANA TIMES, Dec. 8 – One of this month's surprises in Havana is the photography now on display at the Pavilion Cuba exhibition center, as part of complementary activities organized during the Havana Film Festival (Dec. 3-13).
A veritable art gallery opened its doors with the exhibition of close to 60 photos, most shown for the first time, by the late Italian artist and political activist Tina Modotti (1896-1942).  Among those are ones she took of her comrade, Cuban student university student leader Julio Antonio Mella (1903-1929), with whom she maintained a deep and sentimental relationship.
This is a unique chance for art lovers to appreciate the works of this exceptional woman, renowned for both her rebelliousness and her sensibility.
With titles such as "Woman with a Black Flag," "Boy with a Hat," "Hands of a Woman Washing Clothes," "Boy in Front of a Cactus" or the photograph of Mella's corpse, all of her photos reveal her interest in getting closer to the human being, to their dreams and needs.
Thanks to some of her photos, we can learn more about Mexican society at the beginning of the 20th century.  These make up a sample, as do portraits shot of Tina by Edward Weston in which the beauty of her face and body stands out.