Tony Avila Closes Havana Poetry Biennial
By Amaury Ricardo
HAVANA TIMES – Folk singer Tony Avila and his group played a concert to close the first edition of the Havana Poetry Biennial.
The performance took place last Saturday on the main stage at Pabellon Cuba on La Rampa, in the capital.
For two hours, singer-songwriter Tony Avila delighted those present with his sones, or rather his social-related sones, which Tony Avila calls them, also playing guarachas, boleras and other Cuban genres of music.
Tony played some of his most well-known tunes for the audience, such as Mi casa, La choza de Chico y Chicha, Los mas y los menos and El negro. He also played less well-known songs such as Fruto, Del Amor, Sabina y otros demonios, El dinero, to name a few.
On percussion, he had duet Cantares made up of Yenifer Pino and Edier Avila (Tony's son), who Tony had invited on stage for some of the concert.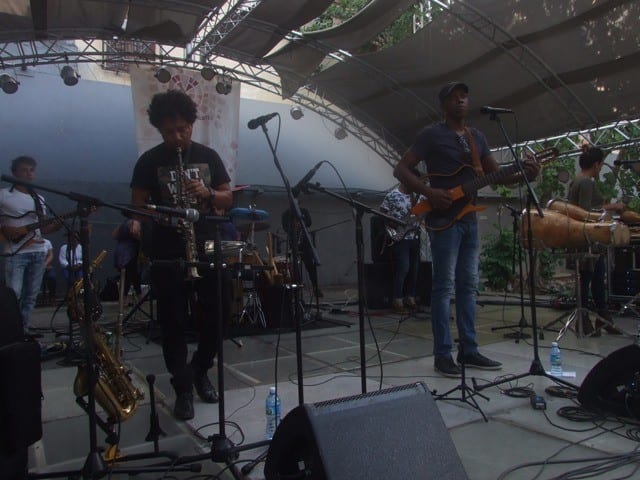 As announced at the beginning of the concert, folk musician and singer Tony Avila's performance closed the first edition of the Havana Poetry Biennial.
For seven days, poets from Cuba and other countries visited 11 municipalities in the capital performing their art at all kinds of schools, old people's homes, community centers, etc.