Yoyo Ibarra's Popular Cuban Music
By Maya Quiroga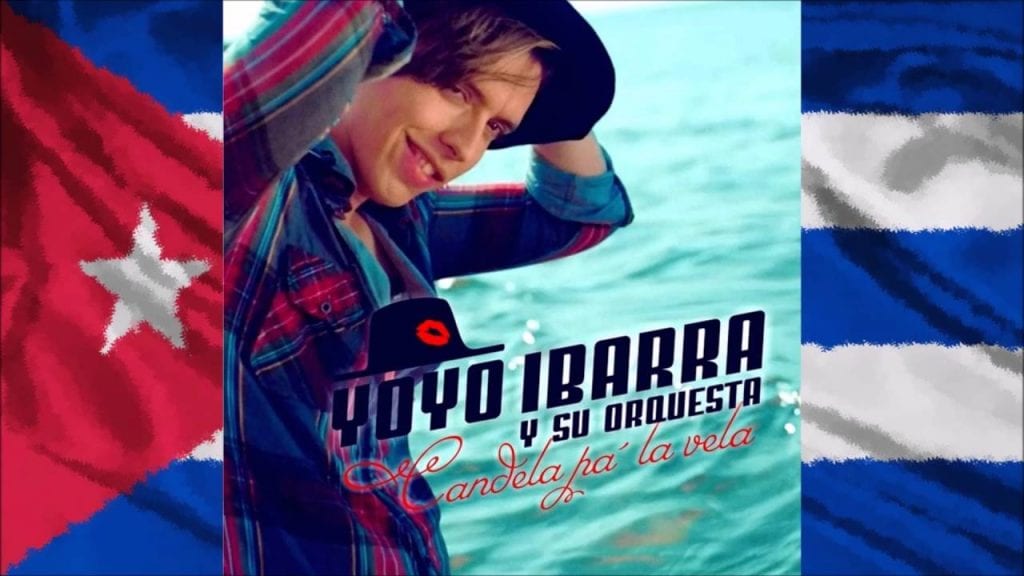 HAVANA TIMES — Following his dance music debut with the piece Olvidame ("Forget Me"), one of the songs played most regularly on Cuban radio and television in 2015, the young singer-songwriter Yoyo Ibarra formed his own band, made up of 13 recent music graduates.
After eight months of performing at different neighborhoods and public venues around the country, drawing from a broad range of artistic experiences, Yoyo Ibarra and his band will finally take the stage in the Cuban capital with a set of metals, trombone, saxophone, two trumpets, percussion, a bass, piano, keyboard and an electric and acoustic guitar.
"The idea is to do live salsa, merengue, cumbia and rumba performances, fusing these with rock and roll, son, caballito oriental (a version of merengue accompanied by violin) and traditional Cuban music, using contemporary rhythms to try and reach the new generations," Yoyo explains.
Another Music Video with Maristan

y
For the third consecutive time, Yoyo Ibarra joins filmmaker Carlos Eduardo Maristany. After shooting his music video I Kiss You with Maristany in 2013, he brought us Olvidame in 2015. Now, he has chosen Candela pa la vela ("Light Up My Candle") for his first music video with the new band.
"Candela pa la vela is a Cuban metaphor meaning "let's start the party," and that's how we're introducing this new band, which not only performs dance music in a more jovial and uninhibited manner, but also has more sophisticated and poetic lyrics and other literary motifs, always preserving the lyricism and virtuosity of written pieces," Ibarra said.
According to Maristany, those were the pretexts to "introduce the band through a music video of a more commercial nature, without betraying the elegance or creativity of the piece." That is why the music video is set in a natural setting that represents an island in the middle of the sea, "removed from stereotypes."
The music video was shot, edited and post-produced by Omar Leyva. Tony Menendez was responsible for choreographing the dance scenes.
The music video was a veritable challenge from the production and art direction points of view owing to the use of metal and wooden structures set up in the ocean, where the dancers and musicians had to preserve their balance. This required the participation of 40 engineers, mounters, experts in marine currents and salvage and rescue operatives.
Nueva producción musical
Yoyo Ibarra's album Tropical is already being produced by Cuba's EGREM label. The album contains ten pieces authored by the singer-songwriter, featuring Pancho Amat and Yoruba Andabo as guest artists.
In its efforts to bring back the rhythms of 1990s salsa music, with its images and metaphors, while preserving its Cuban essence, the album also explores other Cuban and Latin American music genres, such as son, bolero, merengue and cumbia.
Tropical stands out thanks to Roniel Alfonso's production. He is joined by talented instrumentalists such as Andres Cuayo, El Panga, Adel Gonzalez (percussion), Amaury Perez, Victor Guzman, Eduardo Sandoval (metals), Eduardo Ramos (drums), Roberto Vazquez (bass) and Alejandro Falcon (paino).
Now, we must wait and see how young audiences receive the new album by Yoyo Ibarra, who aspires to treat us to all music genres, always guided by the premise that, whatever the music, it must be played with style.