Alfredo Fernandez Rodriguez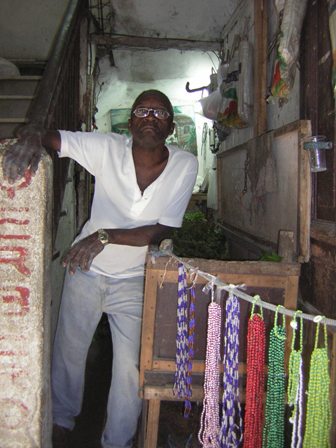 Cubans have no problems taking medically certified drugs, which we all know can be the bearers of physical and even mental well-being.
It's not even necessary for us to go to a doctor for their prescription; all we need is a friend to suggest this or that medicine that got rid of his heart problem or her back pain for us to begin popping pills as if they'd been prescribed by the most eminent pharmaceutical specialist.
This national mania has reached the point that the State began broadcasting a weekly infomercial on national television with the suggestive title "The Exact Dose."  Through this, people are taught to take medications only when prescribed by a trained physician.
Today Cubans are also discovering the benefits of "green medicine," natural remedies that for a long time were associated with a low-level of cultural development and "obscurantism"; their use had been limited to people assumed to be "ignorant."
This health care practice is being gradually established on the island today since it's not only useful for campesinos and the descendents of Haitian immigrants, but also for patients under the care of doctors.
It is often found that these sufferers experience suffer fewer side effects using such non-scientifically certified medications prescribed by health care professionals.
In Havana, the corner stands of "yerberos" (herb venders) are patronized not only by the practitioners of Afro-Cuban religions, but also by people such as myself who are increasingly discovering greater benefits of green medicine.
Last year I was cured of a bad case of giardiasis with a concoction recommended by an unorthodox faith healer.  After skeptically drinking his strange brew, it seemed like the parasite had never been in my body.
Given that I had previously taken massive quantities of chemical medications with no success —all under medical prescriptions— green medicine appears to be a legitimate health care alternative.  What's more, it has wound up demonstrating the limitations of modern science.