I Don't Want to Be an Aspirin
Alfredo Fernandez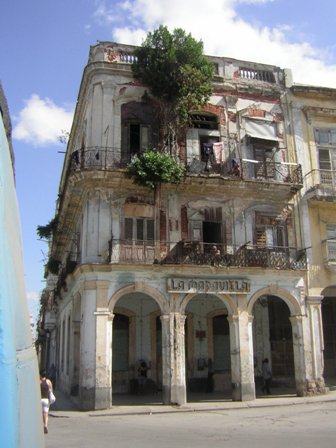 About a week ago, a conversation arose between co-workers regarding the phenomenon of how, at the street level, people have thousands (millions?) of common ideas about how to improve the country's situation.
In this discussion, a lot of interesting things were said (things I won't repeat here for obvious reasons).
I left for home and began to think about everything I'd heard and how I could to contribute to these much wanted improvements.  My conclusion was horrible.
Gradually I became conscious of something that I had already forgotten: If you don't do what they order you from above, you will be viewed as an undisciplined or controversial figure, a dissident or a counter-revolutionary.
But to do what they order from above is to continue with the same old thing; and what doesn't improve, worsens; as they say around here.
I concluded that up there they're sick, and that there illness requires a strong medication, a very strong one.  Moreover, since those of us down here are not that medicine, that healing medicine, I've decided not to do anything, absolutely nothing; neither for nor against.
The problem is that what they allow us to do is so little that they've made us into aspirins; while tumors must be operated on and cut out at the root.
Let's leave it to God or Cuban medicine to find the cure of the evil.
Though I, sincerely, don't want to be an aspirin.