Alfredo Fernandez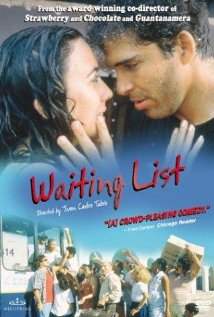 At the Main Bus Terminal in Havana, a well-known system is used for people to get a bus without having purchased a ticket weeks in advance, which is what most people do.  This involves the dreaded "waiting list."
In a typical experience involving this system, a mother and her little boy (who were trying to travel to Las Tunas province for Mother's Day) had to spend two days and nights there in the station.  Suddenly, on the loudspeaker someone read off the list on which the mother had put her name three days earlier.
When hearing her name, the young woman experienced joy similar to that of an athlete who had just won an Olympic medal.  Finally she would be able to realize the dream of traveling to that distant eastern province without having previously reserved a ticket.
Once the young woman had the tickets in her hands she cried with emotion.  Yet behind her was a line full of people much less lucky than her.  They would possibly have to remain there in that same terminal waiting during that special day with their names noted on that waiting list but still far from their loved ones.
Fortunately, the only thing not missing for people on the Havana waiting list is plenty of company.  Being there, you'll never experience the feeling of loneliness because when nighttime falls you'll be accompanied by loads of people without a home, those who have to use the station as their dormitory.
During the course of a day it's always possible that some train will be re-routed from the Central Railroad Station and arrive in the city at the very same platform where people are on the waiting list, thus creating even more chaos than normal.
The food sold at the station is in both currencies, with those with regular pesos getting the short end of the stick as customary.
The waiting area is not air-conditioned, but one can't say that it lacks ventilation: its roof continues to get smaller as it blows off piece by piece with the slightest breeze.  If it rains while you're suffering through the endless waits, at least you'll be able to enjoy an artificial waterfall – one of the courtesies of our Ministry of Transportation.
In short, the odyssey could well be said to begin the very instant that you sign up on the waiting list.
Given the inconveniences and delays, the waiting list reminds me of those old-fashioned stagecoaches shown on US "westerns" where — due to the suffering involved — any trip seemed to last an eternity.