Two Decades That Are Three
Alfredo Fernandez Rodriguez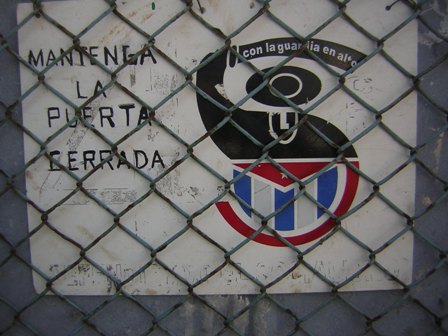 At midnight on December 31, the world will enter the second decade of the 21st century – but we Cubans will enter the third.  And it's not that Cuba opted for a calendar different from the Gregorian one; other pressures forced us to change two for three.
What happened was that Cuba's 21st century began in 1990, the year that marked the collapse of socialism throughout all of Eastern Europe.  As a consequence, we witnessed our country become embroiled in the deepest economic crisis ever experienced by the Revolution, and perhaps by the Republic.
Taking measures that were more palliations than solutions, and with promises of improvements that never came, the Revolution has been able to consume two decades of our lives.  Over that period we have awaited basic economic remedies that might allow the average citizen to paint their house or buy a pair of shoes with their wages.
During the first decade of the 21st "Cuban" century -more specifically in 1994- national desperation was exacerbated to the point that the alternative of emigration emerged as a personal solution to the crisis.
Endured daily in the search for a means to exist, this curse separates people from their families and friends.  Individuals venture to any place on the planet by taking advantage of faked romance and marriages, masters and doctorates from foreign universities, work and business trips that end up being one-way, or the desperation of charging into the sea on a raft.
When 2010 begins the 21st century and the world begins its second decade after three years of financial crisis, Cubans will be well ahead: we've already experienced 20 years of economic crisis.  What's worse, this will mark our beginning of a third decade of despair.