Five Days on a Havana Balcony
Ariel Glaria Enriquez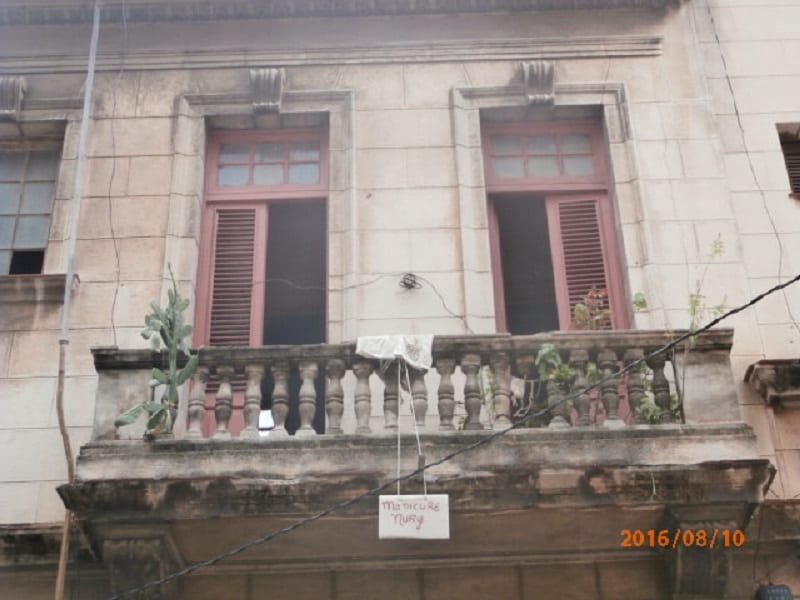 HAVANA TIMES — The first time I saw her, she was talking to her cousin on the balcony in front of mine on a Monday afternoon. Then, I kept watching her, alone on the balcony, every afternoon that week. She was very young, short with round arms and shoulders, pale skin, thick hair, dark eyes, long eyelashes and pronounced and thick lips.
She would come out just as the sun would beat in earnest on the old chipped facade of her building, at sunset. She would always wear the same dressing gown, which was transparent and she had nothing on underneath.
During the time she spent on the balcony, the narrow doors with blinds that led inside the house were kept shut. Behind them, her cousin used to watch everything, I have no doubt about that.
She began by looking up and down the street in a distracted manner with her elbows leaning on the balcony, her body leaning forwards slightly. Her wet hair covered her shoulders and her breasts. The sensuality of her mestizo profile was accentuated in the shadow projected onto the chipped wall.
With her hair still wet, she shook her head backwards. The vitality of her small body and the clear nakedness of her skin were left on show under the transparent damp fabric.
After shaking her hair about, she would turn her back to the street and dance to the beat of a song I never heard, she began to dance until her shadow was wiped off the map of those bare bricks on the chipped facade. Then, the narrow doors with blinds would open and she would disappear.
This happened every day until Friday that week.
On Saturday morning, from my balcony, I watched the cousin leave a building and go inside another. Soon after, he knocked on my door. He looked older than her but he was still very young. He was asking for five dollars. That's when I found out that they were cousins.
Nothing was ever heard about them again.