My Time in a Havana Jail Cell Trying to Quit Smoking
Ariel Glaria Enriquez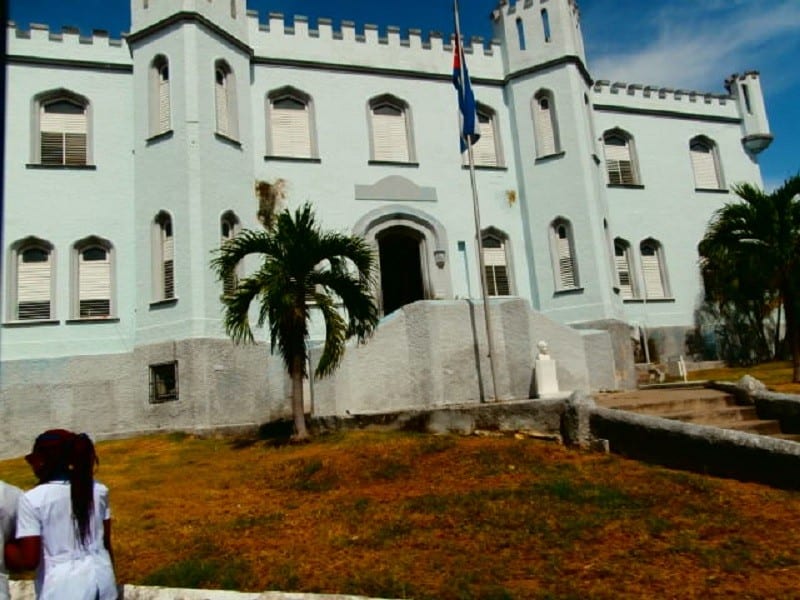 HAVANA TIMES – The following is the second part of the story in which I spent three days, of my own accord, in a Havana jail cell, thanks to my neighbor the policeman's help, so I could stop smoking. See part one here.
I stepped inside my cell on a Thursday afternoon. That was my first night without smoking.
The second part of my story begins on Friday morning and ends in the early hours of Sunday, when I decided to end my voluntary detention.
This is purely fictional, any similarity with reality is filmic memory, which is the same as saying, it's best you try it at home.
On Friday, I was awoken by the craving at dawn. The strong smell of recently filtered coffee preceded it. The next moment, a voice from outside the cell was offering me a cup. I was initially going to accept, but as I walked towards the door, I was greeted by a puff of cigarette smoke in my face. I took flight and hid as if I was trying to escape the light. The voice insisted.
"I don't drink coffee, thanks," I said and I could hear him moving away. A dense cloud of smoke lingered around the window for a few minutes. Soon after, my cell door was opened. Three prisoners were standing in a line at the bottom of the stairwell. I joined them. An overpowering smell of sweat came from their bodies. It was breakfast time. A young, unarmed policeman watched over them. When he saw me, he smiled. At that moment, I discovered that the prisoner in front of me had a cigarette resting on his ear.
The image of the man lighting up, taking the first draw, which is almost always the most intense, reminded me of why I had voluntary condemned myself to this fate. I went up to the policeman and told him I wanted to have breakfast in my cell.
"We don't have room-service here," he replied. Nevertheless, I went back to my cell. The policeman didn't lock the door. Half an hour later, maybe a little longer, another young official brought me my breakfast. He had a lit cigarette resting on his lips. I took the breakfast without looking at him and went to sit in a corner.
When I had finished, I left the cell with the same freedom as leaving an elevator. But, I immediately remembered that I was a prisoner and that I could run into a smoker at any moment. I took great pleasure in returning to the solitude of my cell which had now become my impenetrable refuge against cigarette smoke.
But, the afternoon wasn't as calm and solitary as I had hoped. I had company. I began to think that this might be my neighbor the policeman's revenge again. Now, I just hoped that this wasn't true and that my cellmate didn't smoke.
I was wrong. The man smelled like he had been smoking for at least 20 years, he had cigarettes and on top of all that, the first thing he did when the cell door slammed shut was light up. He was younger than me, maybe a little taller too. He was wearing scruffy clothes, he hadn't shaved in a few days and he carried a book under his arm.
Luckily, he stayed next to the door and puffed the smoke out between the cinematographic bars.
Like before, when the policeman blew smoke into my face, my companion's dense cloud of cigarette smoke took a while to clear. When he had finished, without saying a word to me, he took in the dimensions of the cell, then he measured it in steps, then by the size of his feet, and he went back to the door.
At that very moment, I thought about giving up. However, he left two hours later.
On Saturday morning, I woke up with the memory of a rooster near my home, who always takes me by surprise when he sings, and I thought about my family.
I had been very clear with my instructions. But, I was surprised that they were so strict in sticking to them. I had been locked up for two days and I still hadn't even received the pillow.
That night, I decided not to wait until Monday morning like I had planned.
On Sunday, before breakfast, I heard a familiar voice in the corridor. The cell door opened. It was my neighbor, the policeman.
Whilst walking towards to the street, I imagined that a camera was following me in slow motion under the corridor lights as they flickered. Suddenly, my face was hit my blinding sunlight, my wife rushed towards me and showered me in kisses.