Defenders of Some Human Rights
Armando Chaguaceda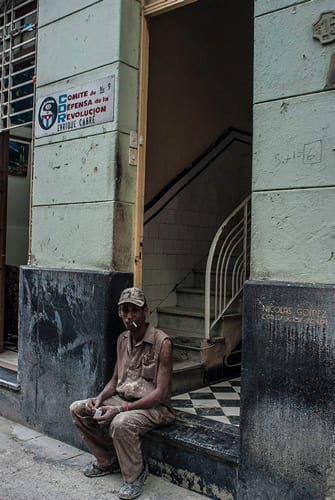 HAVANA TIMES — He is a Cuban lawyer and an indigenous peoples' rights defender who works for a well-known Mexican human rights NGO. She is a Salvadoran activist devoted to defend her countrypeople under threat. Both have a clear history of commitment with just social causes and have paid a high personal price for it. He lives far away from his native country; she is in constant danger of being eliminated by the powerful of her country.
Both, however, share a deplorable quality: the inability to recognize any legitimacy in the demands put forward by those who do not share their vision of the world. And they are together in their lack of support of any denunciation coming from actors that they consider to be "from the right". They understand human rights from a restrictive perspective, marked by the binary friend/enemy logic. Which leaves little space to the victims' condition, which is key to the evaluation of the situation of these issues in any part of the world.
In trying to keep our old friendship alive, I have had more than one discussion with him. I have known her as a result of the criticisms that she voiced with an editor working for an international NGO who had interviewed us both to receive our views regarding the human rights situation in our respective countries.
Both he, a participant in new social movements and struggles, and she, a former guerrilla member, do not recognize that Cuba lacks the conditions allowing for the existence of NGOs such as those that give them shelter and aid. They claim that on the island "nobody gets killed", when civil assassination and, on occasion, physical death – either in prison or as a result repression and illegal actions – are the debts of an unrestrained, unaccountable state. They talk about the regime's social conquests when their deplorable state and the impossibility to supervise and defend them are readily apparent, precisely as a result of the authoritarian order that prevails on the island.
Repudiating ARENA's genocidal leaders in El Salvador or the PRI's corruption in Mexico does not equal turning a blind eye to the Castro regime.  Rejecting neoliberal policies does not entail turning our backs to the human rights violations committed by the so-called (inaccurately) progressive governments. The way democracy is defended is by fleeing false equivalences and mechanical solidarity. Freedoms are under threat wherever a single victim has her rights infringed upon.
Human rights (all of them) are the language and the subject matter of the new century's progressive struggles. Only from there -and not from behind the bars of complicity and dogmas- is it worth defending our own ideologies.
He and she will keep promoting their agendas, and I will keep showing solidarity with them. Unfortunately, all that Cuban Human Rights defenders will receive from them will be incoherent diatribes and complicit silence.
—–
Published originally in Spanish in La Razon.