The Fading Splendor of Havana's Chinatown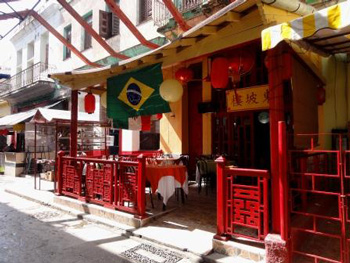 Daisy Valera
HAVANA TIMES — I had my first contact with Chinese culture thanks to a childhood friend, Javier. He was a Chinese kid who would invite kids around the neighborhood to his house and make his grandfather read old newspapers. What he read was in Chinese, of course, which is what made the experience so much fun for us.
The other early contact with this culture I had was of the culinary kind and it is still almost a mystery to me. I can't imagine how it is I managed to come across spring rolls and Chinese dumplings during the harsh years of the Special Period in the '90s.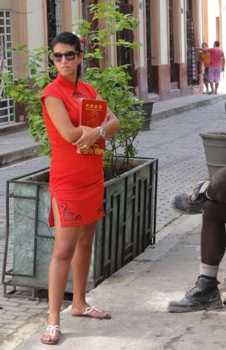 My memories of Sancti Spiritus' Yangtse and Shanghai restaurants encouraged me to visit Havana's Chinatown. The first time I walked through the immense gate, designed in the style of the Minh dynasty, was in 2005. I recall I ended up eating spaghetti there. The price of a modest fried rice was too high for my university student pockets.
In recent years, I have visited this, what was once the largest and most prosperous Chinatown in Latin America, dozens of times. Today, it is difficult to find any vestiges of its former splendor.
The most distinctive aspect of today's Chinatown is quite possibly the young Cuban women (without slanted eyes) who wear tight-fitting imitations of traditional Chinese dresses and stalk passersby to inform them of different menu offers.
Not many of the businesses established by the Chinese community in Cuba remain. One no longer finds fried-snack kiosks, exotic ice-cream vendors, fruits wrapped up in cellophane or dry cleaners. The taverns of old have retreated to give way to restaurants stuffed with traditional Cuban or Italian food.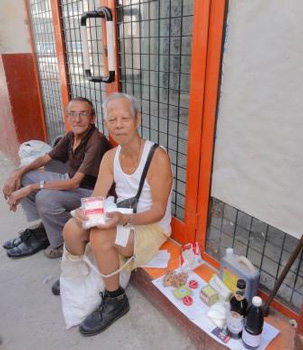 The Lion Dance, the sound of a bugle and a handful of martial arts practioners sum up what little remains of Chinese culture on the island. We can no longer stand in awe, as did renowned Cuban novelist Alejo Carpentier, before the acrobatic feats and operas staged at what he called "the yellow town."
Of the thousands of Chinese immigrants who once settled in Cuba, less than 400 elders remain, and a mere 11 Chinese associations (of the 36 that existed in 1959), are still in operation.
The main exodus of this community took place following the nationalization of their businesses by the Cuban State in 1968. The island's Chinese fled the Cuban revolution in the same way they had fled Mao's – they took their music and their charade elsewhere.
Every June, Cuba celebrates the arrival of the first Chinese immigrants to Havana's port. The 167th anniversary of this event took place on June 3rd. The comprehensive restoration plan being implemented in Old Havana by the Office of the Historian seeks to revitalize Chinese culture and repair the architectural heritage of Chinatown, but these efforts continue to lack a community with links other than hereditary ones.