Cuba's Elections and the Filter
Dmitri Prieto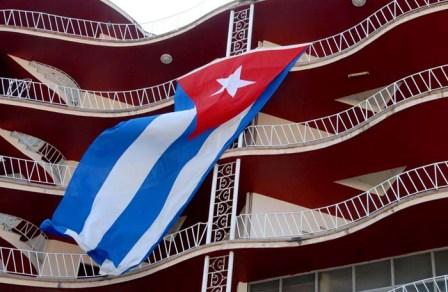 Next Sunday, Cuba will hold local or elections.  This means delegates will be elected by residents to Municipal Assemblies of Popular Power [similar to city councils].  These delegates will also go on to participate in bodies that administer the areas that the municipalities are divided into, which are known as Popular Councils.
Once constituted, each Municipal Assembly and Popular Council will designate its own president and officers.
These are partial elections because representatives are only selected at the Municipal Assembly and Popular Council levels (made up, as mentioned, basically by the same people).
There are also general elections in which the members of Provincial Assemblies and the National Assembly (parliament) are elected, in addition to local delegates.  However these broader elections occur every five years.  This is the how the Cuban electoral-political cycle operates.
The municipal elections in Cuba are well known on the island for the fact that citizens themselves nominate the candidates, whose names will appear on the electoral ballots.  Later the voters go to the polls and each one selects the "best and most capable" candidate according to their "virtue and merit."
These ballots can have from two to eight names on them, but it's necessary to choose only one.  This might seem trivial, but it's pointed out because it's different from the general elections for the Provincial and National Assemblies.  In these higher-level contests, a single list appears on the ballots and the voter can vote for all of the candidates, only for some, or none at all.
This single list —for an equal number of positions— is prepared by several Candidacy Commissions in which representatives of labor and other "mass organizations" participate (not including the Communist Party or the Young Communist League), and later the Municipal Assemblies approve them in each territory.
Thus the difference is that in the municipal elections, citizens are proposed by their fellow citizens, though the electors cannot vote for all of them; while in the provincial and national elections, candidates are selected by organizations and there is a single list.
Experience demonstrates, however, that inclusion on this single list constitutes a sufficient guarantee that those on it will be elected, since most constituents vote for all of those candidates.  This is why many academics and researchers say Cuba's municipal elections involve greater "direct democracy," while the other ones are less so.
I wanted to take this time to highlight some particulars concerning municipal elections.  As we know, the final vote is secret: there are sealed ballot boxes and private voting booths.  There can be from two to eight candidates, and a run-off election is held if none of them obtains the absolute majority.  In this way the process conforms to the well-known democratic model, though with the particularity being that candidates are nominated in citizens' assemblies that are organized in each neighborhood (one for each "nomination area").
In addition, political parties do not make the nominations (officially there's only one party, which —officially— doesn't participate in the nomination process, though of course there are Party members who participate, and nothing prevents them from reaching a consensus on their candidates, although in the end the citizens decide while gathered in assemblies…).
What the Cuban Electoral Law (approved in 1992) mandated was that there must be at least two candidates per district. This is why if only one candidate is nominated, another nomination assembly will be held to propose an additional one(s). Therefore from two to eight candidates will emerge from those areas and go on the ballot. There will never be only one, as occurred in the former Soviet Union for example.
Now then: how is someone is nominated?  The voters, under the direction of the Electoral Commission, meet in the specified place of the neighborhood where people can propose candidates.  What happens later?
What occurs later is that if there is only one candidate identified and everyone is in agreement (through a show of hands) then he/she is considered approved as a candidate (with the exception being that if this is the last scheduled nomination assembly in the voting district and no other candidate has been identified, then another assembly will be held to propose another candidate; there must be at least two candidates).
So what happens if there are several candidates?  In this instance the individuals selected as candidates will of course be those who are supported by the most people… through a show of hands in an open vote.
What this means is that prior to the secret balloting that will take place this Sunday April 25, there's been a filter: only those candidates will go on the ballot who received a majority (relative) expressed by a show of hands in an open vote.
Perhaps some voters will feel uncomfortable openly showing their support for this or that candidate, and they will consequently opt to support another one, or they'll simply abstain.
My question is whether that filter is necessary?  Do people think that it's better to eliminate it?  How can we improve our electoral system?