Elio Delgado Legón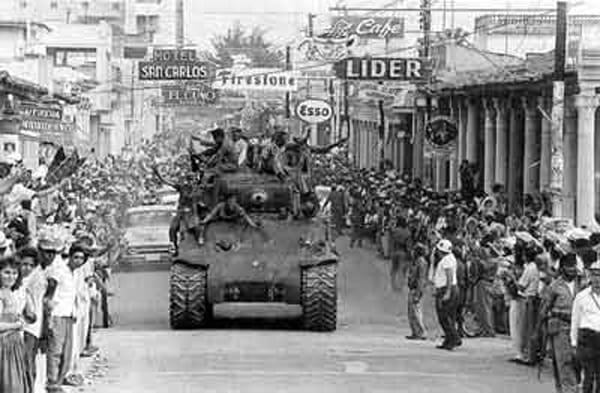 HAVANA TIMES — After the triumph of the revolution, rebel officials and combatants were assigned to different posts according to rank, under the same structures that had characterized the rural and other police units of previous governments. In addition to rebel troops, members of urban subversive cells and small groups that had taken up arms in the area during the last weeks of combat joined the revolutionary rank-and-file.
The military camp at Colon, Matanzas, was an important place and covered a large area, including the towns of Amarillas, Calimete, Manguito, Perico, Loas Arabos, San Pedro, San Jose de los Ramos and Banaguises.
My superior, Captain Julio Chaviano, had been stationed at Colon, along with part of his troops and some rebels who had come from Oriente, to organize Squadron 43 of the Rural Police.
A number of local combatants and some young people who wanted to join the Rebel Army joined our forces. We sent some of them to receive training at cadet schools.
Among the people who presented themselves to Captain Chaviano were two brothers who had taken up arms during the last two months of Batista's dictatorship and had previously been involved in urban insurgency actions.
Raul and Felo didn't want to join the Rebel Army but to offer assistance from civilian positions.
Our relationship with them was cordial and friendly for several months, for the entirety of 1959 and 1960, as I recall. Everything was going well, until, one day, Raul disappeared. His brother Felo came to see us, very worried, and told us he didn't know where Raul was, that he would continue looking into it.
A few days later, Felo informed us his brother had again taken up arms, this time against the revolution. He seemed genuinely shaken by his brother's behavior and asked permission to try and convince him to lay down his weapons. He was authorized to do so and we waited to see the results.
Felo sent Raul a number of messages, but the response was not positive. Then he asked permission to go to his brother's campsite and meet with him, in the hopes that a face-to-face exchange would yield better results. He was again authorized to do so.
A week passed and Felo had not returned home. When he did, he came to see us immediately and tell us of his discussions with his brother who, according to him, was confused, but unwilling to lay down his weapons.
Felo seemed very shaken and ashamed over having been unable to persuade his brother, whose posture he did not share.
That day, he told us his heart was shattered. We tried to cheer him up, but he left, overcome with grief.
Early the next day, we got a call that chilled us all. Felo had been found dead in his room, with a knife through his heart. He had chosen this way to kill himself because he was, without a doubt, a man of honor.
A few weeks later, we received intelligence that Raul had left for the United States