Elio Delgado Legón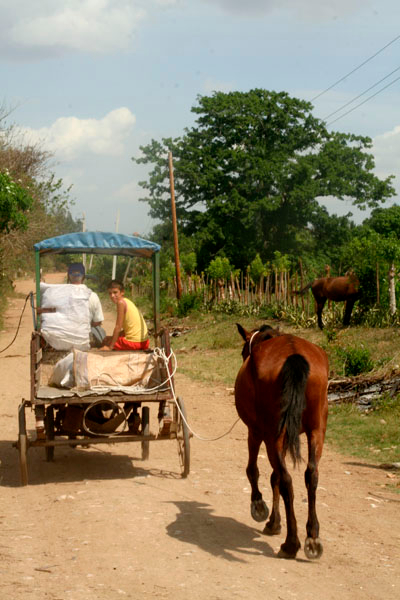 HAVANA TIMES — On the morning of November 3, 1958, after saying goodbye to our comrade (who had fallen in combat the night before, during our assault on a military train), under the full light of day, we began to move away from the road and search for a place to set up camp again, as we would not be returning to our previous campsite. We had to move almost twice as quickly as we normally did, because there were no nearby hills to hide behind in case a reconnaissance plane flew by (something that would not have been unusual, given what happened the night before).
Around noon, we arrived at the estate of a farmer who was collaborating with the guerillas. We hid in a wooded area near his home for the rest of the day. We were all very tired after our long night, and very sad over the loss of our comrade, Sabino.
Though we'd arrived unannounced, they prepared some food for us at the house and distributed it among the men before dark. This way, we were able to restore our energies to continue on our way (we hadn't eaten anything since noon the day before). As we were leaving, the farmer's son, who was only 15, said he wanted to join us, and we had to convince him it wasn't possible. In addition to the fact he was a minor, we didn't have enough weapons to go around.
After walking all night, as we normally did in order to avoid being seen, we arrived at the Baracaldo farm and approached the steward. He wasn't exactly to be trusted, but it was our hope he would not turn us in and would allow us to set up camp on a heavily-wooded hill that was cut through by a river known as Rio Ciego. This would guarantee us a water supply for drinking, cooking and bathing. As we would later see, the place was terrible from a military point of view, for the hill was bounded by a railway line and a path where trucks could circulate. We had ended up setting up camp between the railway line, the road and the river, that is to say, three fronts that were easy for the army to take. All they would have then needed to do was cut off our retreat down the hill and push us towards one of the three fronts they'd taken, and we'd be done for (as we didn't even have enough weapons to combat them for very long).
Several days later, in the afternoon of November 11, after a meeting where we decided to expel a guerilla member who had acted in a treacherous fashion (trying to convince other guerrilla members to leave with him and form another cell), captain Chaviano took his Springfield and 100-bullet cartridge belt and headed towards the river with his father to take a bath. He was unable to reach his destination, however, for, as they were nearing the river, they almost ran into some soldiers who were advancing along the bank, seemingly planning on taking that front (they had already taken the railway and road).
The meeting took both the guerrillas and soldiers by complete surprise. Facing fire from Chaviano's revolver, the soldiers retreated down the river bank towards the bridge, where they had set up a machinegun. They opened fire and, as we would later find out, killed several of their own soldiers. All of the fronts taken opened fire on the rebel campsite.
While retreating, under fire from the machinegun at the bridge, Chaviano dropped the 100-bullet cartridge belt for his Springfield, which was the only weapon we had with considerable ammunition. Realizing what had happened, Chaviano asked Lazaro Muñoz and I to accompany him and rescue the cartridge belt. We did this under heavy fire, as we had to go very close to the river, pick up the cartridge belt and head back to where the rest of the comrades were.
The decision of the guerrilla high command was to divide us into three groups, in order to break the enemy fence at different spots. Two groups would attempt to cross the road and the third would head up the hill, away from the railway. The orders were to cross the central road that night and head towards the south, towards a farm named El Platano. There, we would regroup and decide where to set up the new camp.