Havana Book Fair Concludes, another Big Success
Elio Delgado Legon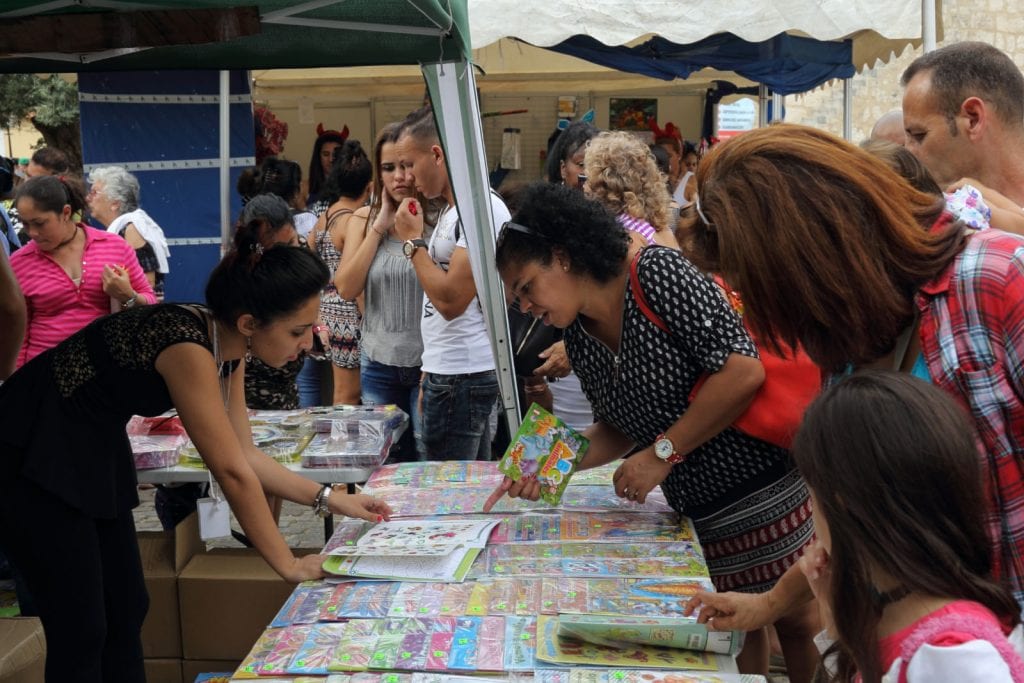 HAVANA TIMES — Havana's International Book Fair, which began on February 1st, came to an end on the afternoon of Sunday the 11th, after ten days of intensive work, selling books, presenting new works, holding writer conferences and many other activities in tune with this "reading festival", which many visitors have called it.
The San Carlos de La Cabana fortress was the main venue for the fair but not the only one as there were 22 smaller venues in the capital selling books and presenting them. Thousands of Cubans took part, including young people and children, looking for books that might be to their liking so they can enjoy reading.
At the fair, which was dedicated this year to Havana's City Historian, Dr. Eusebio Leal Spengler, and with the People's Republic of China as its guest of honor, 600 new books were put out for sale and there were over four thousand titles in all, a figure which continues to grow every year just as the number of book sales and people attending grow, people looking for something to read to enrichen their soul.
Even though the venue where the fair was principally held is very spacious, crowds were inevitably going to form but smaller venues in the capital relieved people's efforts to take attend a book launch or go into the main bookstore tent, where most of the books were being sold.
Talking to many Cubans of all different ages and some foreigners, I received some very positive opinions about the progress of this fair, the greatest book and literary event held in Cuba. A Brazilian visitor told me with great emphasis in her voice: "Someday, Brazil will be where Cuba is right now." This phrase alone, expressed with all of her emotion and satisfaction, gave me an idea about how much this event means to people which is celebrated here in Cuba every year, with resounding success in book sales and other cultural events.
The People's Republic of China came with books from over 60 publishers and different cultural events, including book readings, movie screenings, debates, signing publisher agreements, exchanges with Chinese writers and the 2018 Chinese New Year artistic gala which took place at Havana's Alicia Alonso Grand Theater.
A total of 467 guests attended the fair from 41 countries and over four million copies were made available to the public. Plus, the Cuba Digital Project allowed people to download multimedia, books, videogames and mobile apps for free.
Once the Havana Book Festival's events ended, this same fair will travel to Cuba's other provinces, gradually, to end in Santiago de Cuba on May 13th, which will be a great opportunity for readers from all of Cuba's provinces to have access to the books sold at the fair without having to travel to Havana.
According to information made public by Juan Rodriguez Cabrera, president of the Cuban Book Institute, during the closing ceremony, 353,000 books were sold this year in the first phase of this fair, approximately 52,000 more than last year.
The Chinese Ambassador to Cuba Chen Xi expressed his admiration for the success of the event and for everything the Cuban government does to make reading accessible everywhere in Cuba. This statement speaks for itself and I don't need to say anything more, except to reaffirm that the Havana Book Festival has been a success, like it has been every year, and it will continue to be a success in the rest of the country.