Media War against Venezuela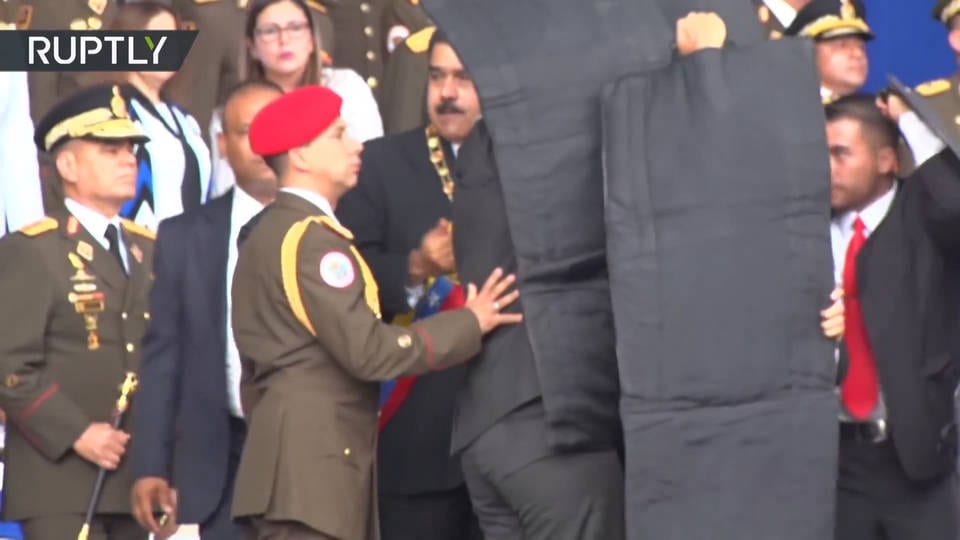 Elio Delgado Legon
HAVANA TIMES – People who declare themselves to be defenders of democracy (read here: the US imperialist government and the international Right, pillars of neoliberal capitalism) have constantly proven that they care very little about real democracy.
When this democracy helps them get a hold of power to unleash all of their potential to be corrupt, they fight tooth and nail for it; but when democracy favors Left-wing politians, who only seek out power to help the masses, then they don't respect democracy at all and try to overthrow, by any means necessary, those who were legitimately elected by the people.
There are many examples that confirm this statement of mine, but this time I'm going to talk about Venezuela, as it is one of the most recent.
Every attempt has been made to overthrow Venezuela's Bolivarian government, which was legitimately elected by the people: economic boycott, oil strike, coup d'etat and assassination attempts against the late president Hugo Chavez, an economic war of chronic shortages, guarimbas (roadblocks, setting tyres on fire, throwing rocks) and armed violence on the street, killing dozens of people. They have failed in all of their attempts, the most recent being the terrorist attack with explosive-carrying drones against president Nicolas Maduro and the country's highest-ranking politicians and military leaders.
However, the events above haven't just happened, they have always been followed by a media war, loaded with lies, distortions, covering up the truth and cliches they have been sowing against socialism from the very beginning, as well as what a socialist government implies, shamelessly lying so that the population can't appreciate the benefits of the fairest system that has ever existed in the world, a humanist system in solidarity, which defends the interests of the poor, workers, those who have been and are always exploited.
Referring to the terrorist attack against President Nicolas Maduro, the way important media outlets (who are at the service of international Capitalism and Imperialism) have dealt with the event is truly shocking. They put the veracity of these events into question, with phrases such as "alleged attack", "apparent terrorist attack", "alleged drone", writing the word "alleged" in speech marks to communicate doubt, and President Maduro has even been openly accused of being the author behind the failed criminal attack against the president platform.
Journalists and pseudojournalists who write and publish these monstrosities (who Spanish journalist Pascual Serrano labeled "media drones" against Venezuela), don't care about the reality of the situation and the facts, which have been proven with the arrests of most of the people involved, who have confessed what their plans were, who the brains behind the attempt were, who was funding them, where they were trained… In short, all of the information that serious and verified media platforms belonging to the socialist system have been offering the world, whose fundamental code of ethics implies never publishing a lie.
But still, as if all of the above wasn't enough to prove the veracity and criminal nature of the attack, a terrorist group (calling themselves Soldados de Franela), published a statement in Miami which was read out by Patricia Poleo, an anti-Chavist journalist and activist, in which they claimed to be the authors of the attack, which they called "Operation Phoenix".
I can tell those of you who don't have access to our media, that 18 people involved have already been arrested and a few others who are in Miami and in Colombia have yet to be arrested. However, like every mercenary under the sun (who only believes in money), have stated that for carrying out that "job" they had been offered 50 million USD and a green card which grants them residency in the US. This means the US knew about the terrorist operation; as well as the international accredited press in Venezuela, who never cover President Maduro's activities, but they were all present this time. Is this by chance or does it stem from the media's war against Venezuela?