The Triumph of the Cuban Revolution
Elio Delgado Legón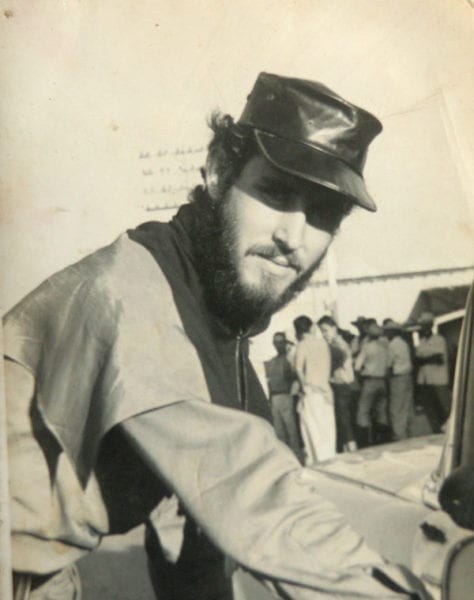 HAVANA TIMES — On the night of December 31, 1958, Ranchuelo received news that the town of Santo Domingo had been taken a second time (as the army had recovered it with tanks and infantry on its way to defend the city of Santa Clara, before the rebels took it back again). We also learned that Santa Clara was about to fall to the rebels, under the command of Che Guevara. That same night, I decided to travel to Santo Domingo on the 1st of January, as my family knew nothing of me.
Some of the girls who gave us medical attention contacted a friend who had a jeep and he agreed to take us to Santo Domingo. The owner of the jeep allowed me to drive to Santo Domingo, even though I had my left arm in a cast. Before leaving Ranchuelo, I learned that Batista had fled and that the revolution had triumphed. When I entered my town, many friends and townspeople came over to greet me. People were overflowing with joy and everyone wanted to greet me, so it was hard to cut across town to reach home, which was about 2 kilometers away.
My mother cried when she saw me. I took out the 20-peso note the captain had given me the day of the accident and told her to buy food, for I hadn't had to use a single cent all this time and I knew the 20 pesos would really help out at home.
Some friends from town came over to my place on bicycle to say hello and talk with me. Later, I headed out to town to greet people and share in the joy of having liberated the country and gotten rid of Batista's henchmen. Little did we know that the struggle to consolidate the revolution in the years to come would be so hard.
Since I was injured, unable to move my left arm, I stayed at home a few days, while I found out where my comrades were and where I had to go to rejoin my column. Five or six days later, a comrade came to see me. He had been sent by captain Chaviano, who was instructing me to head over to Colon, in Matanzas, where the former 43rd squadron of Cuba's Rural Police was (and was now a rebel squadron under his command).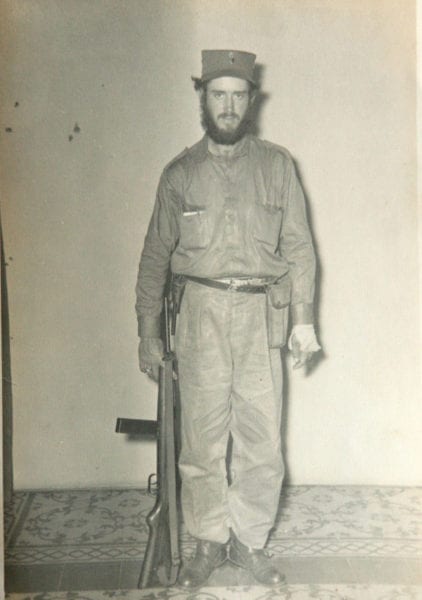 On January 8, while in Colon, I saw and heard the speech delivered by Fidel Castro on television, from the Columbia camp in Havana. In that speech, he warned us. "Let us not deceive ourselves that everything will be easy from now on. Everything may in fact be harder from now on." Fidel was right, as the aggressions didn't take long to come. Batista supporters did not resign themselves to losing their possessions in Cuba and, even though the majority took enough money to live well and undertake new enterprises in the United States, they and those who stayed in Cuba, financed by the Central Intelligence Agency (CIA), began to conspire to overthrow the newborn revolution.
At Colon, I had the opportunity to meet the father of Mario Muñoz, the doctor who took part in the attack on the Moncada garrison, who was murdered at the hospital where he was treating the injured from both sides. His father had a photo studio and we became good friends.
I had to work very hard, next to the captain, to organize everything having to do with personnel and squadron operations. I had to take on a number of duties. First, I became chief of the Calimete barracks, where I served for two months. Later, I was named sergeant at the Maestre Garrison and, afterwards, I was promoted to first unit sergeant, a position I held until mid-1961, after the Bay of Pigs invasion.
I will share a number of stories telling of my time at the service of the army in Colon in coming posts.