By Erasmo Calzadilla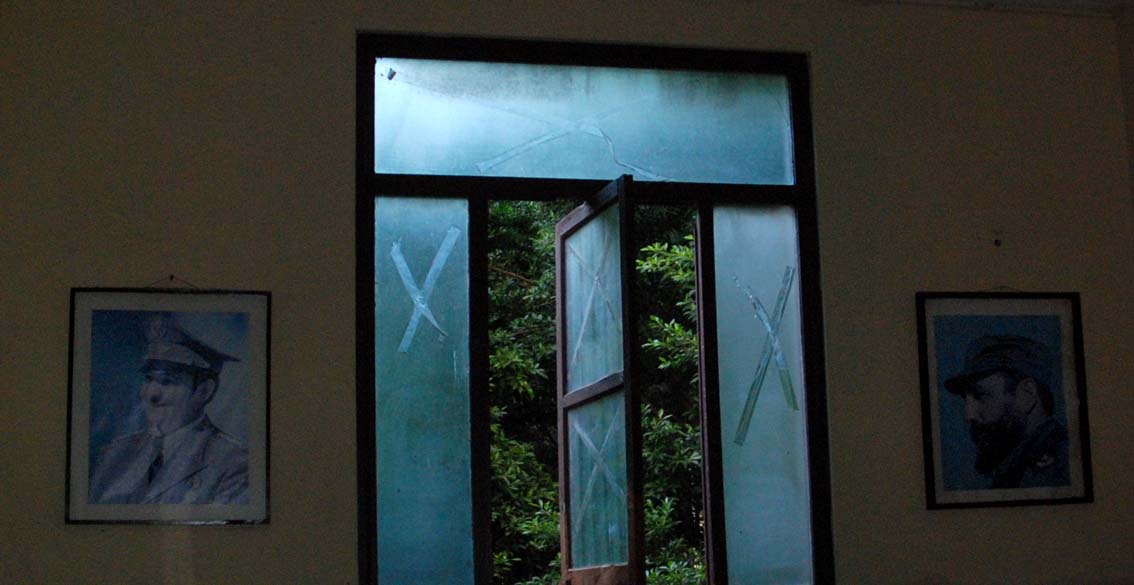 There is no better evidence of the precarious health of this society than the oppressive reproductions of Fidel's face on every corner, or the immortalized quotations by him and the rest of the commandants.  There is hardly one thoroughfare in this city that is not overwhelmed with hulking posters that represent them at different stages of their lives.
The only newspaper of importance in the country, Granma, the official organ of the Communist Party, comes out every day with at least one photo of its secretary-general: Fidel – though I have sometimes counted up to seven shots of him in this timid eight-page publication.
From this same man I once read an address, delivered at the beginning of the Revolution, in which he bitterly criticized the idolization of living leaders and the "cult of personality," which must not take place – he trumpeted – in a truly socialist society.  However, with the passing of years he seems to have forgotten his own words. (Unfortunately I lost the copy of that speech and therefore cannot cite it textually).
I suppose that anyone with only a little bit of brains and sensitivity would realize the disastrous psychological effect that such a position generates in a nation that is still only crawling when it comes to self-confidence as a people, as if they were colonized up until yesterday.
One would think that those in charge of this iconographic frenzy either lack these qualities themselves or have business interests in these images.
These likenesses are visually abusive, boring, outrageous, and sad (I lack other better words…) and I sometimes imagine that I could emigrate if only to avoid seeing one more face.