Pro-immigrant Demonstration in Dallas
Erasmo Calzadilla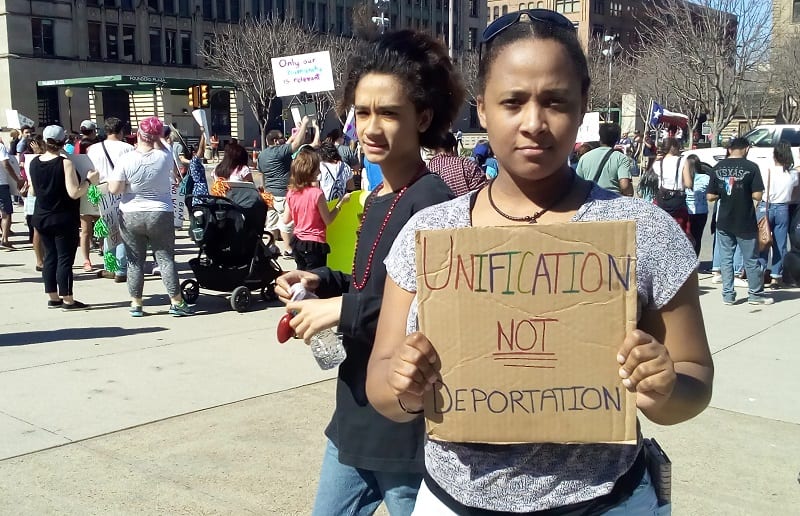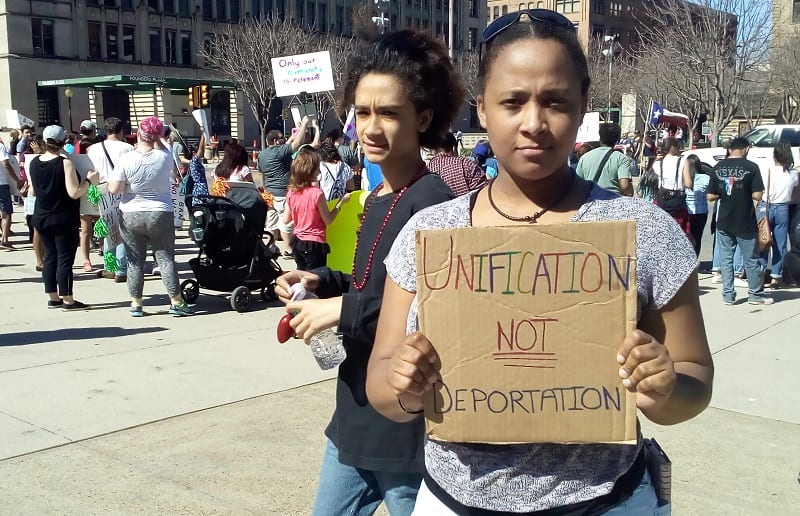 HAVANA TIMES – On Saturday there was a march in Dallas, Texas, against recent executive measures affecting immigration. I saw people of all ages, colors, cultures and genders, opposed to the construction of a wall on the border with Mexico and against the law that denies the entry to the US of political refugees from countries "Promoters of Terrorism."
I witnessed an environment loaded with energy and fury; mockery and caricatures of Donald Trump. The police did not approach at all, although I did see some police cars parked about a block away.
What impressed me most was the number of super-young girls politically involved and full of inexhaustible vigor. They were on the battle front and made themselves heard without a megaphone. Also there were people from the LGBT movement with their striking flags, sympathizing with a struggle that is not exactly theirs.
I was also impressed to see so many gringos defending immigrants with such passion. There was a minimum of organization, people sharing snacks and others picking up trash. I approached one of these and told him how good it seemed that the garbage collection was organized. He told me in English: it's not organized; I'm doing it on my own. Or so I understood.
Without more, I leave them with the photos; they say more than a thousand words. Sorry for the quality, it's not the camera's fault.
Click on the thumbnails below to view all the photos in this gallery. On your PC or laptop, you can use the directional arrows on the keyboard to move within the gallery. On cell phones use the keys on the screen.