Erasmo Calzadilla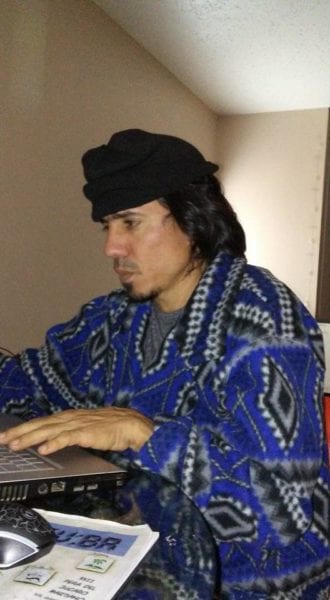 HAVANA TIMES — It's been a while now since I've written something for Havana Times; and I wouldn't write anything if its editor, a personal friend of mine, hadn't kept on asking me to. The first thing that comes to mind to tell you is, well, precisely why I stopped writing.
The first reason is financial.
After four months as a refugee in the US, the financial aid I received from the government has dropped from over 400 USD to just 180. If I put this into a Cuban context, it would be like earning 180 CUP (regular pesos) per month, a tiny amount which isn't enough to get by for starters. I pay more than 400 USD per month for my part of a studio apartment which I share with a friend, not taking into account my phone bill (which is vital here) or food. And now that we're talking about food, I won't get any more food stamps as of June, which wouldn't be a big problem if I had a work permit in my hands.
For all of the above, and to avoid having to rely too much on my friends, I have had to dedicate a lot of time and effort into struggling "on the side" (a term used in Cuba for informal labor) for a few dollars, the essential to keep a roof over my head and without anemia. I dedicate so much time to this struggle that the hours I sleep have been cut down drastically and I can no longer sit down and prepare my articles like I used to and could do while I lived in Cuba.
The other influential reason is spiritual. Moving to this world has led me to question my Whys and my motivations. Now, I'm not sure why I continue to write for Havana Times. Am I contributing something or just wasting my time miserably as well as that of HT readers? If I am to be guided by the comments that I regularly receive, it's better to hang up my gloves. I have lost the idea of who I am writing for and that is a serious matter. I'm also tired of the never-ending and unavoidable predicament between the guardians of the regime and the worms; I really have.
I am living interesting experiences on a daily basis but I don't find the time or enthusiasm to sit down and transform them into coherent paragraphs for public consumption. But if my friend, HT's editor – who I indirectly owe reaching this "country of opportunities" to – continues to ask for my presence on this website, I have no other choice but to keep him happy, so buckle your seatbelts…