100 Years of Working Women's Day (Part 3)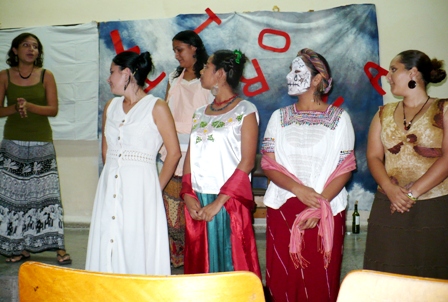 I think that if I'm going to discuss women's day, I cannot forget speaking about Cuba.  The experiences I lived these past seven years in Havana demonstrated to me that its social revolution has erased many of the difficulties suffered in capitalist countries.
Lay and free education from childhood to one's  "golden years," appropriate forms of prenatal care and continued attention throughout the entire postpartum and nursing period, free and legal abortions together with the corresponding forms of contraception and education, the high percentage of women who reach the university level and occupy positions in the leadership of the State, legal protection in the face of any form of physical abuse and the prolonged decline in infant mortality are some of the struggles won every year.  These reflect the great leap made by a country when it carries out a socialist revolution.
My memory of Cuba contrasts sharply with the reality of women in Argentina (see 100 Years of Working Woman's Day – Part II), which has helped mobilize me in support of all struggles against capital and for a better future.  But even so, I cannot close my eyes to the difficulties in Cuba; beyond all the struggles won, I don't see the logic of sitting around stagnating while boasting about the gains and not seeing the stumbling blocks that Cuban society still faces.
In other blog posts I discussed about how reggaeton has invaded Cuba exhibiting women as men's sexual toys and creatures that can be sold to the highest bidder.  Even the famed group Charanga Habanera asks women in one of their songs, "Do you miss your papa who takes care of you?"
Because of all this, a bunch of friends in my university dorm (mainly Latin Americans and a few Cubans) decided to carry out activities in commemoration of working women's day using banners, video-debates, and trova performances accompanied by plays.  In this, the usual classist character of this day was identified and the need for respect for women as comrades in all spheres of struggle was highlighted.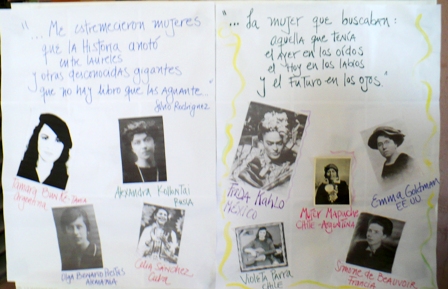 What was most surprising was that the dorm's administration —especially the secretary of international relations, Olga, who's also a member of Cuban Communist Party (PCC)— tried to block all of these activities.  She argued that there was already a party programmed for that day and that we shouldn't take attention from it.  This simple party —in which nothing is said about the struggles being waged on the part of working woman around the world, and which only marks the "delicate and feminine nature" without class distinction— culminates in the debauchery of sexist reggaeton music and alienates the entire working class.
Recalcitrant in the face of such rejection, the first year we decided set up a table with banners, refusing to obey.  The following year we succeeded in carrying out a range of activities with wide participation; around 30 people attended video debates and some 100 people were at a play and a trova performance, with an additional 40 other people actively involved in that process.
The obstructionist behavior on the part of the dorm administration struck us as incomprehensible, even more so when you realize that the orders came from the ranks of the PCC itself.
Today Cuban women commonly suffer sexual harassment from men in the street, "jineterismo" (hustling) has still not gone away, and the machismo adopted from capitalist culture is omitted from any discussion on the development of a socialist society.
They mix social layers as if it were there were no female bureaucrats in the leadership of the State and without being able to crystallize the struggle for a political revolution aimed at destroying the bureaucratic State.