Communication, an Art Form on the Way to Being Forgotten
Esther Zoza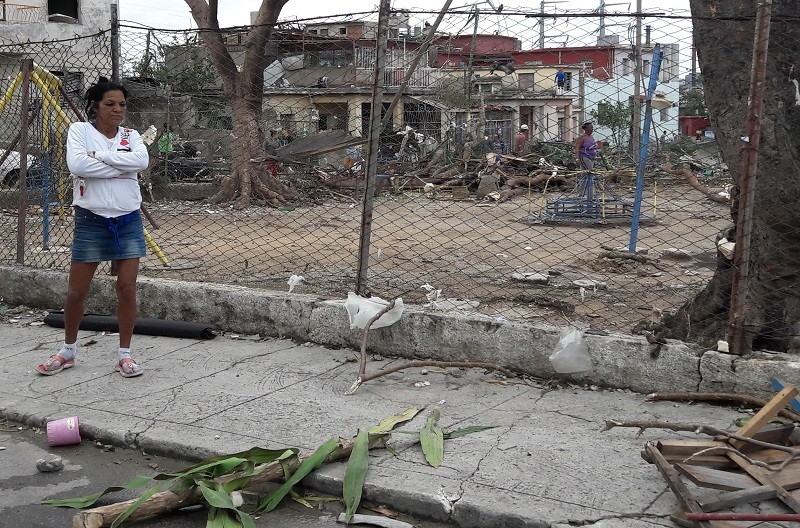 HAVANA TIMES – Communication is key if you want to have a good quality of life. We all need to communicate, we are social beings, but you need two people to be able to hold a conversation.
Picking up a conversation with a stranger in Havana is nowadays an otherworldly experience. People are always in a bad mood when they walk about, with a stern look.
I can attest to the fact that communication can be a one-way street among friends, partners and even relatives.
There are people who have forgotten that the art of really listening loses its meaning if there isn't a balance between the two people conversing. Today, it's all too common for one person in a conversation to be interrupted unexpectedly, without giving the other person the chance to speak.
I have few friends, even though I have many friendships. I'm not an expert in holding a fluid conversation, but a lot of the time, when I run into someone, I normally ask how they're doing after the normal greetings that civility dictates. The conversation should then flow in the obvious direction, but sometimes this isn't the case; the person in question only speaks about themselves the whole time and refuses to listen to their conversational partner.
It goes without saying that I got wound up the first time I found myself in this situation, but I've slowly come to realize that this practice has also spread to phone calls.
What's going on? After talking to friends, neighbors and one or two relatives, I discovered that this isn't an isolated event like I would like it to be and it doesn't only happen in casual encounters or phone calls.
Important people in our lives are beginning to be infected with the virus of non-communication and a lack of empathy. This new wave of people who only listen to themselves, which has nothing to do with the excessive use of technology, threatens to take over Havana. The harm this results in is a great cause for concern. The uncontrollable verbal diarrhea that suffocates the other person who is trying to communicate and needs to exchange ideas, knowledge or stories about their life.
It's true that life in our country is a brave fight for survival, that our problems never seem to end, but stopping someone else from communicating, belittling them, making them invisible is an alarming attitude. Adults are a reference for children, their example, the first place they learn, and I would say that the quality of life of children and young people is at risk because of this "trend".