Another American with a Drone Arrives in Cuba
Obama and Cuba Policy: Motivations for Change and Expectations for the Future
Graham Sowa
HAVANA TIMES — "It's another American with a drone!" The airport security officer shouted as he held up my passport with one hand and quadcopter with camera in the other.
All of a sudden my cheap-o remote control "drone" and I were shuffled over to the customs declaration desk where I was promptly told it would be confiscated. So much for the aerial shots of Parque Lenin, the Botanical Gardens and the Malecon at night I was hoping to put on YouTube.
While there is no specific prohibition against remote control toys the customs officials told me too many people were bringing these items back from their Christmas vacations. It was a matter of state security combined with a luddite fear of new technology.
I did my best to convince the otherwise pleasant people at customs that the quadcopter, with its 1 megapixel camera and 10 meter flying range, was less of a state-security risk than the millions of cameras and cell phones already in Cuba. No dice.
56 years of antagonism between the United States and Cuban governments has fueled similar paranoid attitudes toward recent changes in U.S. policy.
Even through the persistent fears of U.S. meddling in internal affairs Cuba has been methodical in their response to the recent United States opening. The government generally praises the changes while continuing to criticize specific policies such as the Cuban Adjustment Act, the Cuban Medical Parole Program, and continued funding of subversive USAID programs.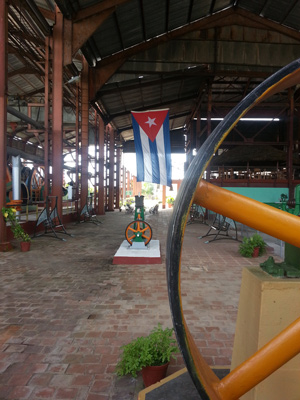 Meanwhile the United States, led by President Obama, have been moving rapidly. The timing and quickness of his Administration's Cuba policy update is probably tied to the results of the November elections and the crisis in Venezuela.
After winning the Senate and widening the margin of control in the House of Representatives during the November elections the republicans are trying to maintain unity around their agenda of immigration, Obamacare, and taxes.
The republicans appeared united until President Obama drove the wedge of Cuba down on the GOP, cleaving off a small but vocal group that support ending the embargo and lifting the travel ban completely.
Senators Jeff Flake and Rand Paul have voiced their support for ending the embargo. Senator Bob Corker, the head of the Senate Foreign Relations Committee, said he is examining the new relationship with Cuba. Senator Jerry Moran thinks amending regulations is good for commerce and increasing the standard of living among Cuban citizens.
In the House Representatives Mark Sanford and Jason Chaffetz have voiced their support for policy changes.
All of them are Republicans, and most agree with the majority of U.S. citizens (up to 70% in recent polls) in ending the blockade and allow unrestricted travel to Cuba.
Of course these Republicans are at odds with their colleagues such as Senators Marco Rubio and Ted Cruz. These two champions of freedom are now in a somewhat awkward positions as they try to explain why free trade and unrestricted travel are bad things.
With one fell swoop President Obama made being a Republican and having an opinion over Cuba a difficult proposition.
Meanwhile the price of oil probably played no small part in the recent changes.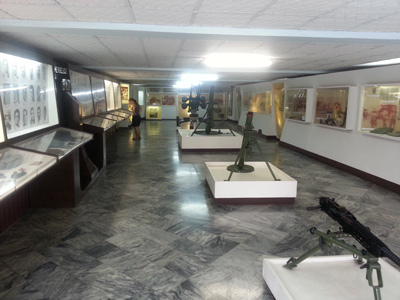 Venezuela, Cuba's strongest bilateral partner in the past 20 years, is hurting bad because their only significant source of foreign income just fell by 50%. Venezuelan shipments of subsidized oil to Cuba will be tenuous at best and disastrous at worst if oil prices remain less than 70-80 USD a barrel.
Venezuela will eventually need to curb subsidies and raise prices of petrol in their domestic and foreign markets.
The Cubans, who I doubt are ready for a return to the worst days of the early 1990's, are probably predisposed new economic opportunities with the United States in order to hedge against the prospect of a weakened Venezuelan economy.
The Republicans will need to decide if they will establish a party line on Cuba to confront President Obama (and waste valuable time doing so), or go ahead and just end the blockade and travel ban then move on with the rest of their agenda.
It would be historic irony if a democratic President and republican congress overturned the Helms-Burton Act. The law was originally passed by an identical distribution of power in 1996 with Bill Clinton as President working with a republican controlled congress.
A week after returning to Cuba I passed by a Committee of the Defense of the Revolution meeting in Vedado. I stopped when a guy asked me where I was from. When I told him the United States of America he chuckled and said "Hey, tell Obama that he should come here to learn about the CDR, it is better than any drone to find out what your neighbors are up to."