How US Citizens Can Travel to Cuba Now!
Graham Sowa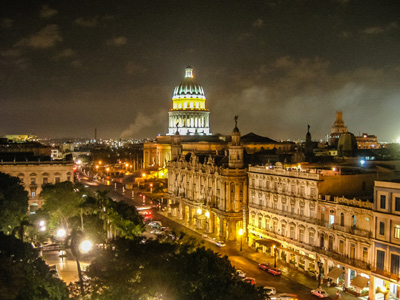 HAVANA TIMES – Here's some good news for US citizens wanting to travel legally to Cuba coming out of the announcement of a policy change from President Obama on December 17th.
Even though US based airlines still have not hashed out their plan of operations on the island don't let that stop you from going as soon as you feel fit. There are many ways to do so. Here is how:
1) Via Mexico. Get a flight from any U.S. city to Cancun or the Capital, Mexico City. From there jump on an Aeromexico or Cubana Airlines flight to Havana. You will need to buy seperate tickets for each leg of your voyage. E-tickets on Cubana de Aviacion (Cuba's national carrier) can be bought through travel agents such as Cuba Travel Network. Yes you can pay online with your U.S. Credit Card. Easy.
2) Via the Bahamas. Same drill as above. Get a flight to the Bahamas then purchase a ticket on Cubana to Havana from Nassau.
3) Via Panama. Continental Airlines South American carrier Copa Airlines makes several daily flights from Panama City. Take a flight from the U.S. to Panama City on Continental then get Copa from Panama City to Havana.
4) Via Miami! (or Tampa, Fort Lauderdale and a few other U.S. cities depending on the season) Go to the website of the charter airlines that have been flying direct from the USA to Havana for the past 30 years. Find a flight that fits your schedule, call them up (they don't have online booking yet) reserve your ticket and you are good to go!  A few of the many choices are Marazul Travel, Xael Travel and Cuba Travel Services.
5) Via Canada.  Yes, Canada has all kinds of non-stop flights to various Cuban cities. Most are tied in with all inclusive packages if that is the route you want to go. Perfect option if you live within driving distance of Vancouver, Toronto, or Montreal.
Need somewhere to stay? Go google "Casa Particular" for a homestay room or apartment rental or look for a hotel room.
The only thing you have to do to go to Cuba is book your travel. No government forms, no permissions, no licences. Just go. The Cuba tourist visa is a simple inexpensive matter.  Ask your travel agent where would be the most convenient place to get one.