My Year End Break at the Debating Championship
Graham Sowa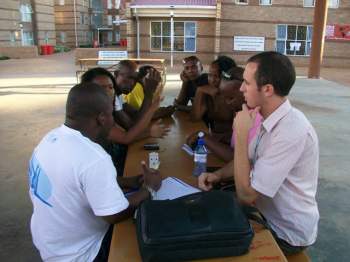 This past December I used my time off from medical school in Cuba to fulfill my role as Registration Director for the World Universities Debating Championship in Botswana.  The World Universities Debating Championship is a 32 year old event that brings together university students from at least 150 universities and 40 countries every December and January.
This year the tournament was held in Botswana at the University of Botswana.  Botswana is an unlikely host for a tournament of this caliber.
Botswana is landlocked in Southern Africa with a population of around 2 million people and greatly lacking capacity to host such a large contingent of visitors.  There were plenty of people arguing that Botswana would be a poor host.  However, these criticisms lose sight of the purpose of debate.
The World Universities Debating Championship debate is an international forum.  It is an event free of censored speech and trivial regional political correctness.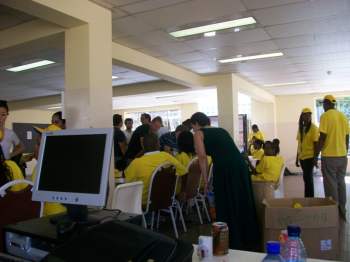 Sides of the debate are randomly assigned, and debaters must argue the position their assigned position (opposition or proposition) no matter their personal beliefs on the subject.  The exercise here is to become intellectually dynamic when it comes to critiquing and defending ideas.
All of the debates are held in English, although there are divisions for native English speakers and those who learned English as a second language.  An example of some participants competing as "English as a second language" (ESL) participants are those from the Universidad Central de Venezuela.  Teams from the Americas besides the United States and Canada are rare.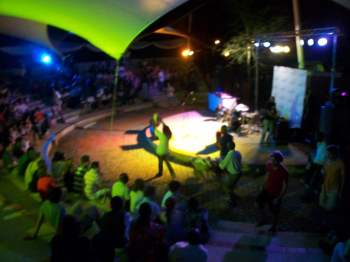 The Caribbean was represented by two universities from Jamaica:  Jamaica University of Technology and The University of the West Indies Mona campus.  Venezuela was the only South American team at this year's debate championship, and Central America had no participating teams.  However this could soon change, as the Universidad Central de Venezuela is planning a Latin American debate championship in 2011.
Those people saying Botswana was ready to host this event and Botswana was not ready to host have had various elements of their arguments proven erroneous and correct.  However, most of these arguments are about the logistics and social events surrounding the tournament, not the content of the debates themselves.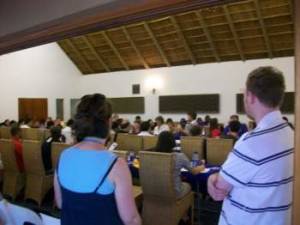 The idea of debate is to be able to discuss any issue, in any forum.  For example, the motion debated in the final round of Botswana Worlds 2011 "This House would invade Zimbabwe."  Of course the debaters introduced various reasons for invading Zimbabwe and reasons why Zimbabwe should not be invaded.
This debate took place in Botswana, which shares a border with Zimbabwe, and with Zimbabweans present in the audience.  No one got outraged; no one accused the motion or the proposing teams of being anti-revolutionaries. There was simply a smart, lively debate over the topic and then a winner was announced.
For more information on the World Universities Debating Championship and what happened in Botswana visit www.worlddebating.blogspot.com.