Is Cuba Part of the Global Women's Struggles?
Irina Echarry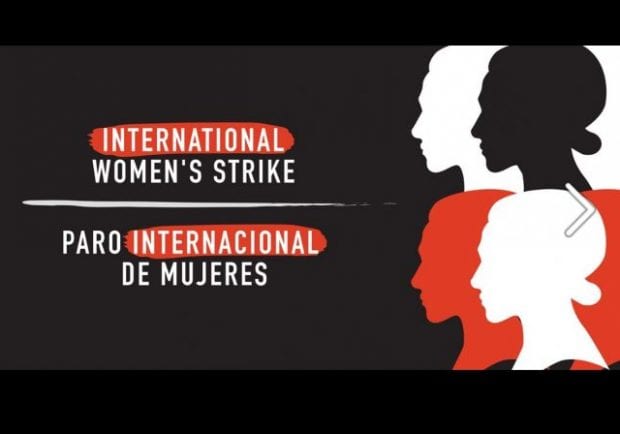 HAVANA TIMES – Another International Women's Day is here today. I've previously described how these days take place in Cuba, between boredom and ignorance; how a date of struggle has become a vain celebration.
Very few women here try to join the true spirit of this day; the vast majority continue to be content with the congratulations of their colleagues and among themselves.
Throughout the world, women are mobilized and take to the streets to demand respect and gender equality, to make visible the problems that afflict them just for being women, to denounce the machismo that damages society as a whole.
Cuba remains tied to a list of past achievements and very few question how to change the present or recall when and who fought for a more just existence for us. The rights that we enjoy today seem to have fallen from the sky or were passively granted.
The divorce law, the right to vote, parental authority, equal pay for the same job, access to study and work, the right to decide on our bodies, all were conquered with struggle, tenacity and activism.
However, female Cubans seem frozen as in a photo, perhaps because we know we have treasures for which other women still dream and struggle. Female representation in Parliament is 53.2%, occupying two of the three highest positions; there are 33% female government ministers and over 60% of university graduates are women, many with key job positions or head prestigious research centers, etc.
With figures like that the Government / Communist Party have made us believe that everything is fine, there is nothing to change. In that line, they prohibit the legalization of autonomous women's organizations. The only possible one is the FMC (Cuban Women's Federation) controlled by the Communist Party, which in turn is a patriarchal and authoritarian organization.
The new constitution that will come into force does not recognize the right of association or to strike, and grants full powers to the Party, placing it above the constitution itself; so we will continue the same.
Under these circumstances it will be difficult for many of us to take to the streets if there is no "orientation from above." This, in spite of the fact that the economic crisis – exacerbated in these times – touches us very directly, even though we continue to drag myths and stereotypes that weigh down our freedom. This, despite the fact that, due to that same crisis, we are increasingly overburdened with family care.
If the State fails to provide certain public or social services with quality, and life becomes more expensive, it is a fact that women are the most affected because education, food preparation and attention to others are "culturally" attributed to women in Cuba.
We have plenty of reasons to struggle for change, this and every day, but since there is hardly any awareness of gender issues or the need for equality, social activism is weakened. In Cuba there is still a long way to go for us to massively join the International Women's Strike.