A Cuban Film Not Worth Seeing
Irina Pino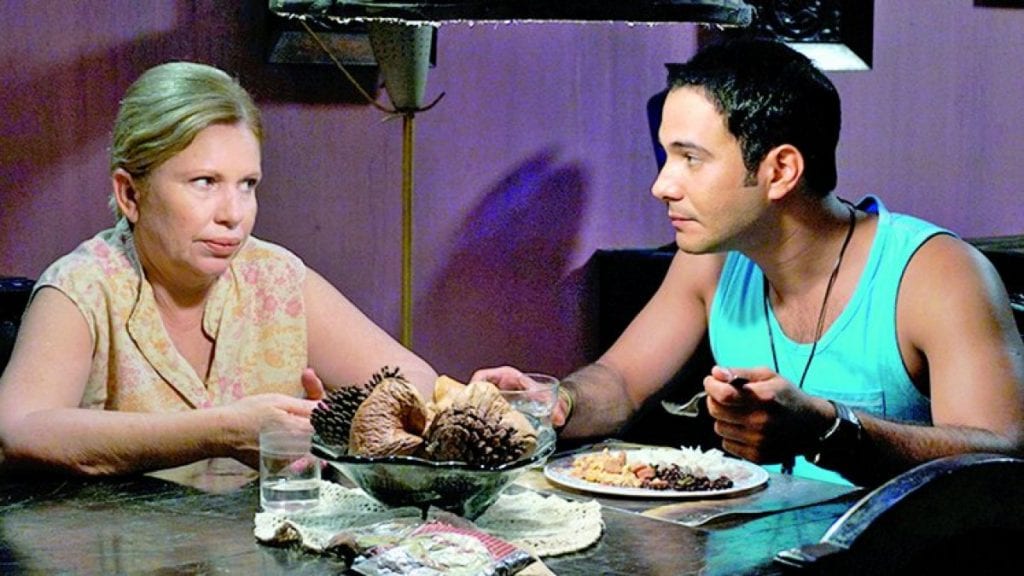 HAVANA TIMES – Gerardo Chijona, the director of Adorables mentiras (Adorable lies) and Boleto al paraiso (Ticket to paradise), and co-director of the famous movie Strawberry and Chocolate, has directed a piece of garbage which should be wiped off the Cuban film map. I personally believe it's a waste of money and time.
His most recent movie, Los buenos demonios, (The good demons), a tribute to the late filmmaker Daniel Diaz Torres, has an attractive plot: a young taxi driver who leads a normal life…, is in fact a serial killer: he takes tourists to remote places, kills them and takes their belongings.
The script written by Alejandro Hernandez and the filmmaker himself could have been interesting but it got lost in subplots, showing us characters with stories that don't hold a lot of weight and end up seeming trivial.
With Carlos Enrique Almirante (who isn't, nor he does he look 23 years old) playing the lead, he lacks substance and subtleties; he's empty, due to his inconsistent performance. The weapon he uses for his murders reminded me of Woody Allen's movie, Cassandra's Dream.
His mother is an overprotective woman who sticks her nose in her son's love life and treats him like a teenager. She is always fearful for his safety…
Thank God there aren't a lot of sex scenes, the kind that contemporary Cuban movies always have but are irrelevant. There were only a few erotic touches. But nothing that resembles artistic eroticism.
The killer's two lovers are like a backdrop. He has a good heart and even helps one of these women leave the country with the money he takes from one of his victims. Meanwhile, he doesn't spend even a quarter of that money to satisfy his own personal desires.
There is another character who appears here and there, played by Vladimir Cruz, the owner of a private restaurant, who the killer associates with. His story is a stormy past when he fought as a soldier in Angola. He doesn't talk about it; it's just left like a loose end…
There is nothing in this feature film that draws you in, not the social context or the issue of money laundering. You don't get close to any of the characters either, and the colder vision of Havana doesn't touch us either.
Here, he failed in his attempt to create a story, which ends up not being a crime movie, or a suspense movie, or much less a psychological thriller.
At the end of the movie, we're left feeling as if we have watched something completely useless. Without anything to say.
Los buenos demonios
Country: Cuba
Duration: 88 minutes
Year: 2017
Format: Digital
Producer: Daniel Diaz Ravelo, Miguel Morales
Script: Daniel Diaz Torres, Alejandro Hernandez
Director of Photography: Raul Perez Ureta
Editor: Miriam Talavera
Original Score: Edesio Alejandro
Sound design: Osmany Olivare
Art direction: Alexis Alvarez
Actors: Carlos Enrique Almirante, Vladimir Cruz, Isabel Santos, Yailene Sierra, Enrique Molina, Alicia Hechavarria, Ulises Aquino