A New Cuban Movie for Parents
Irina Pino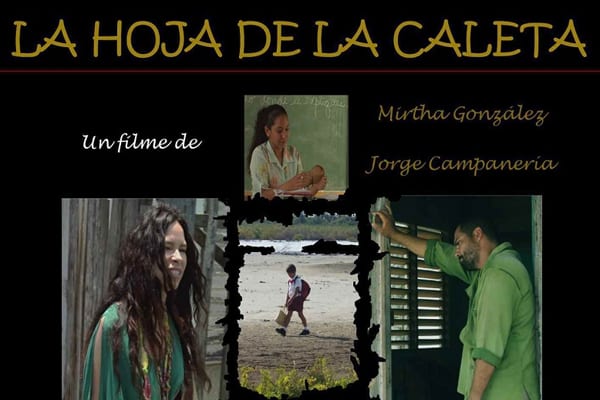 HAVANA TIMES — A new Cuban movie, "La Hoja de la Caleta", premiered in the capital's movie theaters over the past few days. Directed by the pair Jorge Campaneria and Mirta Gonzalez; both of whom are TV directors, they bring us the story of a boy who lives in a fishing village in Santa Cruz del Sur. His mother has left him and his father is one step away from becoming an alcoholic again.
Dysfunctional homes are trending in Cuban cinema today; let's remember the movies Conducta and Esteban, with themes revolving around childhood, such as the financial crisis, addictions, emigration and the psychological damage that the youngest suffer.
In this production, there is another setting, far from Havana's marginal and poor neighborhoods on the outskirts. Here, the sea breeze refreshes us; you can breathe in Nature via photography of contrasts between day, sunset and night, like the protagonists' moods. Supported by a beautiful soundtrack by trovador Kelvis Ochoa, it communicates the sadness and loneliness of the movie's characters with its songs.
All of the movie's actors: Yohandis Aballe, Yoandra Suarez, Lianet Pacheco, Irela Bravo, Manuel Porto, Reinier Hernandez, and the young Carlos Denis Fernández give praiseworthy performances.
The movie's 78 minutes pass by without you even realizing. The script, written by Pavel A. Barrios, allows a touching melodrama to develop, without it being over the top, thanks to its simple dialogue.
While it isn't perfect, it's a good thing that it lacks didacticism. Everyday life isn't a burden, it flows and puts the scenes together, with grounded ellipsis. You can sense that there are secrets between the parents of the lead character Beto, things that have happened in the past, which aren't spoken of, but anyone can imagine, when living together as a couple becomes a living hell.
A special feature: this movie breaks away from stereotypes; its characters are more nuanced: the alcoholic and machista dad is loving and contributes to his son's life education in some way, by teaching him how to do things like cook or wash; the mother left on a boat, she also loves him and wants a better future for him.
Once again, migration divides the family and puts a child in the dichotomy of having to choose between his two parents.
This feature movie directed at the family, especially parents, is a welcome piece.