An Unforgettable Al Pacino
By Irina Pino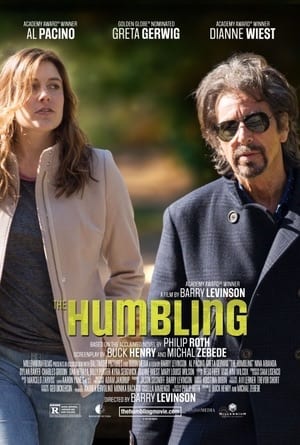 HAVANA TIMES — Al Pacino, the Italian-American actor, has starred in countless films taking on numerous roles, from the unforgettable Dog Day Afternoon, directed by Sidney Lumet, Serpico, the incorruptible policeman, to his screen success in The Godfather trilogy. In the film adaptation of The Merchant of Venice, from the playwright William Shakespeare, he stood out in his performance as Shylock; and recently as Dr Kevorkian.
However, seeing Pacino in the film The Humbling, from director Barry Levinson, is nothing short of spectacular, where the theatre is his character's raison d'être; a medium which saw his professional development in his early beginnings, and to which he occasionaly returns to work.
Simon Axler, is a fading actor who feels he has lost his "touch", and therefore, decides to distance himself and hide from the world. However, one day, the daughter of an actress friend suddenly turns up at his house, a young lesbian with whom he falls in love.
The surprise of an autumnal love, of someone reaching 70, makes this man contemplate his roles: as a man and as an actor. His imagination leads him to develop second readings and see hidden messages where they don't exist. He wants to change the young woman and make her more feminine, however, it proves impossible to satisfy her sexually; her love is a cliché of young love, of an idealized love which fades little by little as they live together.
He subjects himself to continuous humiliation out of absolute habit, as if it were his final destiny. Here, images of what he wants to see and what he really sees fuse together. It's a dichotomy which confuses us as viewers, but nevertheless serves as a hook to draw us into the film, such as an actor's exercise where he has to constantly split himself into two.
Feelings of admiration, pity and sadness all come together and mix when we see this man, while we enjoy his sarcastic humour, not to mention the philosophical digressions between the actor and his character, and vice-versa.
Towards the end, tired of his invalidity, he decides to return to the stage and accepts the role of King Lear. His desire to recover his fame is met by his expressive strength and obvious pain. The king's death – which at first appears to be staged-, is later revealed as an act of suicide, which allows him to reach the drama he longed for so much, in front of a moved audience who applauds wildly, not suspecting that the actor's real death has been his last and great performance.