By Irina Pino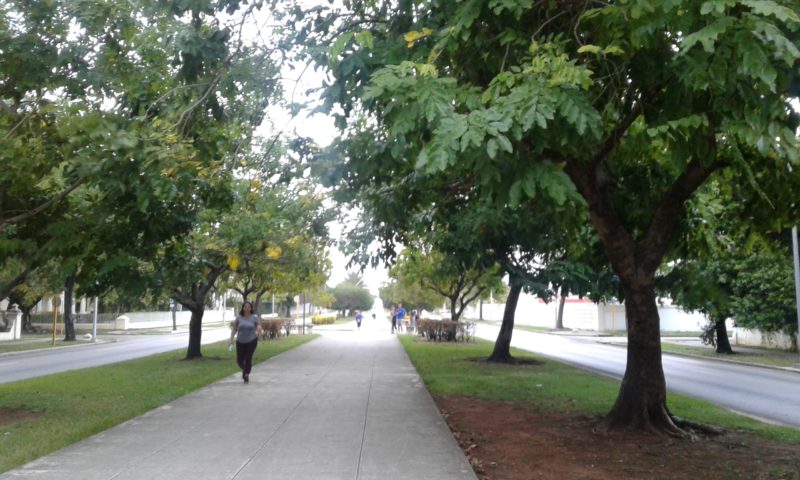 HAVANA TIMES – Walking down 5th Avenue in Havana with my earphones in, listening to music on my phone, wearing comfy clothes and a pair of tennis shoes, is all I need for an hour of therapy.
It's a lot more pleasant before 8 AM, the sun is barely hot yet, there is a cool breeze. I usually play the album "Made in Heaven" by Queen, I find its tunes transmit optimism. It's interesting how Freddie Mercury wrote these beautiful tracks when he was so close to death, as if they were a kind of legacy.
The green trees in the parks, watching people walk or run, is a way of connecting with the outside world. Body and spirit live these moments to the max. Some people manage to reach this state via meditation, but I find my state of happiness walking.
I can't leave my home for very long, even though I want to. My 88-year-old mother needs looking after, I have to wash her, wash her clothes, give her her meals, find movies for her so she doesn't get bored…
Luckily, she her health is quite stable. I have a friend whose mother has Alzheimers and it's a downhill struggle every day; she gets progressively worse, she can just about breathe, she has difficulty swallowing her food down, she spends hours with her eyes closed, her limbs are getting stiff, she can no longer speak. Sometimes, he calls me to tell me about his situation, about how good it would be if he could admit her to a center and go back to work.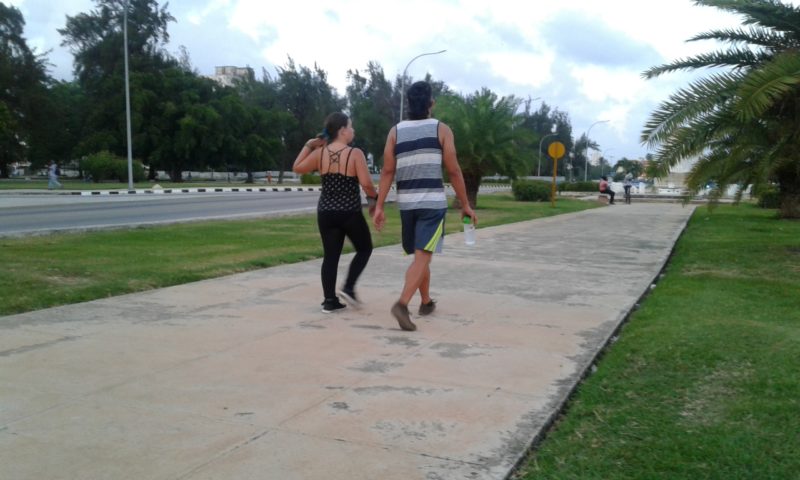 I personally think that there are some cases where I would support euthanasia. It's really sad to watch somebody lose all of their functions.
Monotony exhausts me, it depresses me, I've had spells when I feel like doing absolutely nothing, but I know it's normal. The only solution I have is to incorporate my duties as caregiver into my everyday life.
I switch on my computer, check over a book of poems, polish an article… this is the medicine I need to live. Reading and watching an interesting series also helps me in the same way; or writing articles, going out to make videos, as it makes me feel useful. The feeling of having projects to do tricks Time, it alleviates the feeling of being locked away.
I even joke with my friends and tell them that my house is "The sleepless prison". Luckily, somebody comes nearly every weekend to look after my mother and I go to the Submarino Amarillo or Casa de la Amistad, to dance to rock music and to socialize, another one of my therapies to make me feel better.
We need to understand that life is Maya, an illusion, what happened yesterday leaves us, it forms part of the great tapestry of the past. But today, right now, is important for us to create something, help others, carry on forward.