Irina Pino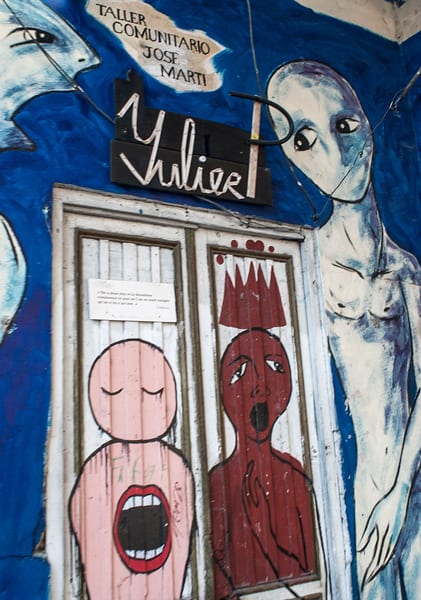 HAVANA TIMES — Her father was a doctor and he'd recently returned back from Angola. Her mother worked at the Ministry of Construction. Bárbara was my schoolfriend and neighbor, and because she didn't have any brothers or sisters, we shared a lot together: we loved listenening to music, playing ludo, talking for hours on end and watching films.
One afternoon, after having studied history, a loud conversation, warned us of hearing other people's business, subjects which we didn't fully comprehend because we were still only teenagers.
Her father was shouting and telling her mother: "Why did this have to happen to Marco? He was such a good boy, he didn't harm anyone. But of course, he couldn't say no when they sent him there. Rita didn't want him to go to Angola, and the idiot said yes as soon as they told him… and now what? The young boy is traumatized; they had to put him in that clinic…
It's true, he's only 18…, although I don't know if Ileana's situation is worse, she lost her husband with all the mess about whether she was unfaithful or not, those sons of bitches pressured him to take Pablo's Communist Party card if he didn't leave her. She's screwed up the poor girl, and all because they saw her a few times with someone from work. Your cousin told me that they hadn't even slept together…"
We stood there not understanding a word. The conversation continued, but they'd moved now to the kitchen. We couldn't hear them clearly anymore. We decided to play cards.
Those fragments of conversation have stayed in my memory and over the years I've come to understand that this young boy had been traumatized by war seeing his fellow soldiers die, and also for killing people he didn't even know.
What happened to Ileana and many other women wasn't fair. Some had to divorce their husbands, some because they'd been unfaithful in their absence, others, just because of rumors and speculation.
Women of soldiers who went to Angola were subject to great vigilance which brought pain, broke families apart and caused mental disorders in their children. The damage wasn't small by any means. The pressure to have a Party card and the disrepute of an internationalist soldier can be a much more lethal weapon than war itself.