Medieval Music in Cuba with Ensemble Lauda
Many people who could be interested, never even find out about the concerts, because they have no internet or not enough publicity.
By Irina Pino
HAVANA TIMES – Between enthusiastic applause and gratitude, the Havana Medieval Festival came to end on January 21st at the Church of Santo Ángel Custodio, in Old Havana.
Convened by the Ensemble Lauda, the event involved six days of concerts and lectures. On this occasion, the French singer and instrumentalist Brigit Lesne, a specialist in medieval repertoires, was invited as a soloist and as a conductor; as well as the Colombian Carmen Elvira Brigard, and Xurxo Romaní, from Galicia.
Seeing and listening to Ensemble Lauda, takes us to the Middle Ages. Their voices, accompanied by the so-called Extinct Sounds, for the antiquity of their instruments, donated by Luthiers of Europe, possess the magic of beautiful vibrations. Here the viola, the Moorish guitar, the zither, the rabel, the atabal, the recorder, and many more, are mixed with the voices in a peculiar way, as if the angels played the instruments.
Defenders of medieval music with Hispanic and Galician heritage with a historians academic rigor, we heard faithful exponents of sacred music. Some are graduates of art schools, and others with private tutors, but all work to achieve excellence in their work. The ensemble's director, Henry Vidal, has said so in several interviews.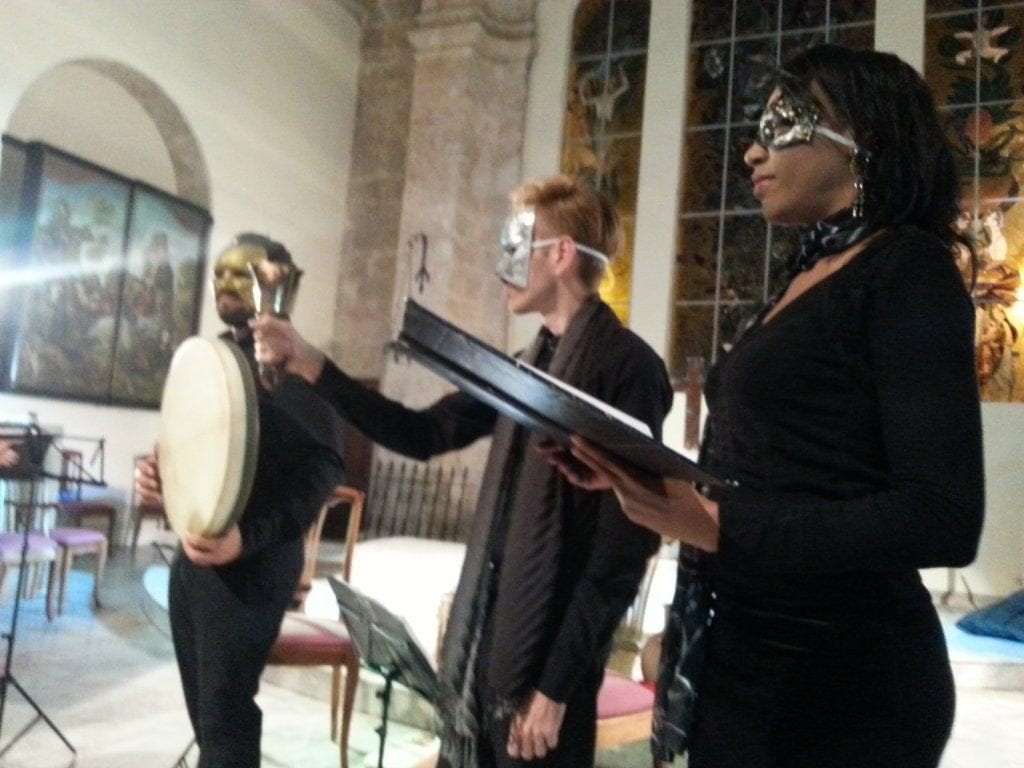 In its repertoire the Cantigas de Santuarios stands out, a practice that venerates the relics and the saints, with those pilgrimages of the blessed who came from all over Europe, in a troubadour tradition perpetuated on the Camino de Santiago.
Its members vary depending on the program, sometimes there are seven or more, sometimes less. In the concert at the Church of Paula, an actor declaimed the Cantigas in Spanish, poems of praise to a friend, to the maidens, to love, to create an environment conducive to reflection before the beauty of the voice. Then came the interpretation of the singers in Galician.
The closing night, at the end of the last concert, I asked a member of the group where people can buy their records, and places where they appear. And he replied that they only perform when there are events of that nature. He confessed to me that they do not have a discography, because no record label has been interested in promoting their work, and that they are looking for an independent studio to make a disc.
I imagine that they do not have a stable salary, despite the work they do, but only with international aid. This may seem somewhat illogical, but it is real. What most Cuban record companies put out is "popular music".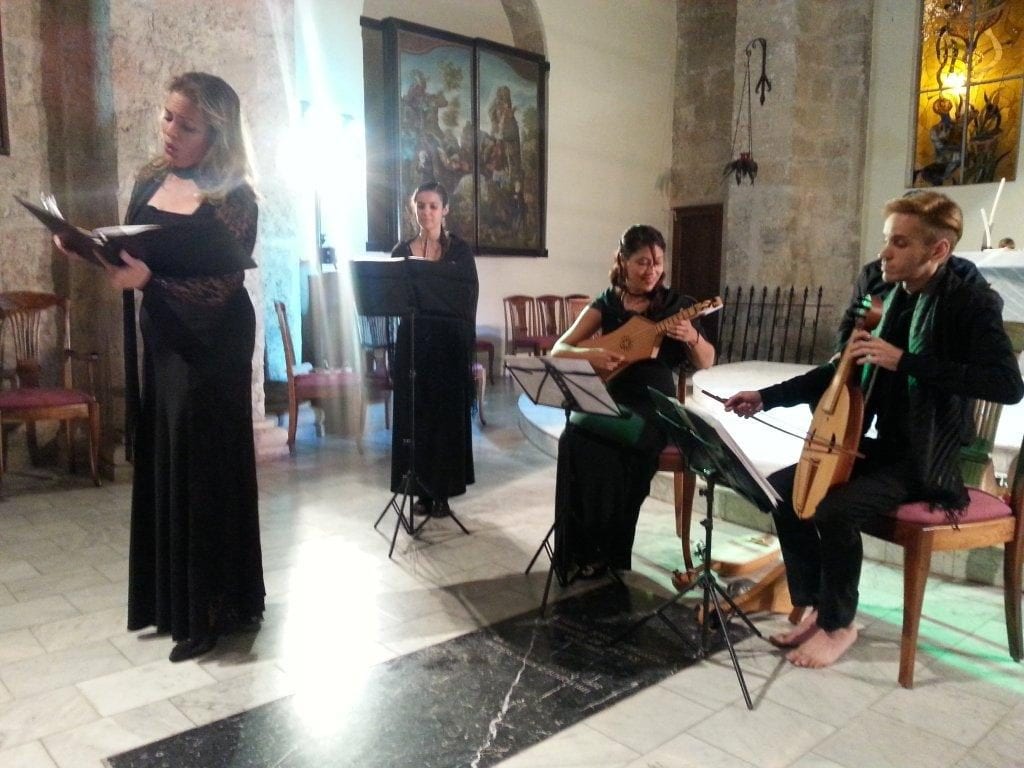 Importance is given to genres such as Latin jazz, with a large deployment that includes television and the press, while others are overlooked.
It must be said, also, that these concerts don't have a large public. Many people who could be interested, never even find out, because they have no internet or there's not enough publicity. I think it's worth giving more publicity to this music with promotional videos, posters throughout the city, as well as information on social networks.
It is a musical genre that perhaps some consider elitist, but that by its values and traditions, also represents our roots.
Too bad that in our country you can only enjoy old music in churches and only when there are events of this kind, since they lack regular spaces for the public to appreciate the beauty of this art, in a world so in need of spirituality.